M4A audio quality is better than MP3. Many people like to store their audio files in M4A format. But lots of audio editors do not support the M4A format. So what program can edit M4A files? In this post, you will know the top 6 M4A editors.
Speaking of editing M4A audio files, Adobe Audition should be at the top of the list. However, due to its complex interface, Adobe Audition is a bit hard for beginners to learn. In this case, I've picked out the 6 easy to use M4A editors. (Try MiniTool MovieMaker to make a music video with an M4A file!)
The Top M4A Editors That You Should Try
Audacity
WavePad
AVS Audio Editor
DJ Audio Editor
AudioMass
TwistedWave Online
#1. Audacity
Audacity is a free audio editor that can edit audio in WAV, AIFF, MP3, AU, FLAC, and Ogg Vorbis. You can use it to cut, merge, record audio files and apply some audio effects. The best part of this tool is that it's capable of removing vocals from a song.
Audacity doesn't natively support M4A. To edit M4A files in Audacity, you need to install the optional FFmpeg library. Otherwise, you will receive an error message "Audacity cannot open this type of file".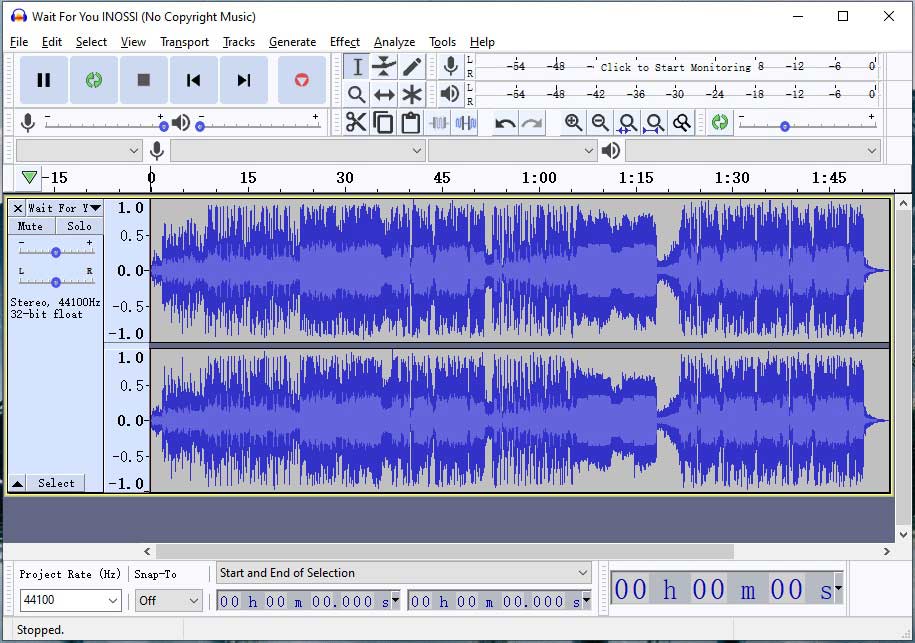 #2. WavePad
WavePad is an M4A editor for Windows, Mac, Android, and iOS. It's packed with many audio editing features like cut, copy, paste, delete, insert, auto-trim, silence, etc. It also allows you to add some audio effects to M4A, such as amplify, reverse, normalize, reverb, and echo. In addition to editing M4A files, WavePad can help you convert M4A to MP3 or another audio format.
#3. AVS Audio Editor
AVS Audio Editor supports editing audio in a wide range of formats including M4A, WAV, MP3, FLAC, WMA, AAC, AMR, and OGG. It's powerful, which can trim, join, split and delete audio files, turn speech to text, record audio on computer, remove unwanted noise and create ringtones for iPhone. AVS Audio Editor only works on Windows.
#4. DJ Audio Editor
This is a simple M4A audio editor, which has an intuitive interface. It supports editing audio files, enhancing audio files, and recording audio from various inputs. DJ Audio Editor also offers a large library of effects that you can when editing M4A files.
#5. AudioMass
If you want to edit M4A files online, here recommend AudioMass. It's a free M4A editor that has all the basic audio editing tools and audio effects. Although AudioMass is not as powerful as a desktop-based audio editor, it still can help edit audio files precisely and quickly. But this web-based tool only lets you export audio files in MP3 or WAV format.
To edit M4A audio, just drag and drop the M4A file to AudioMass and start editing.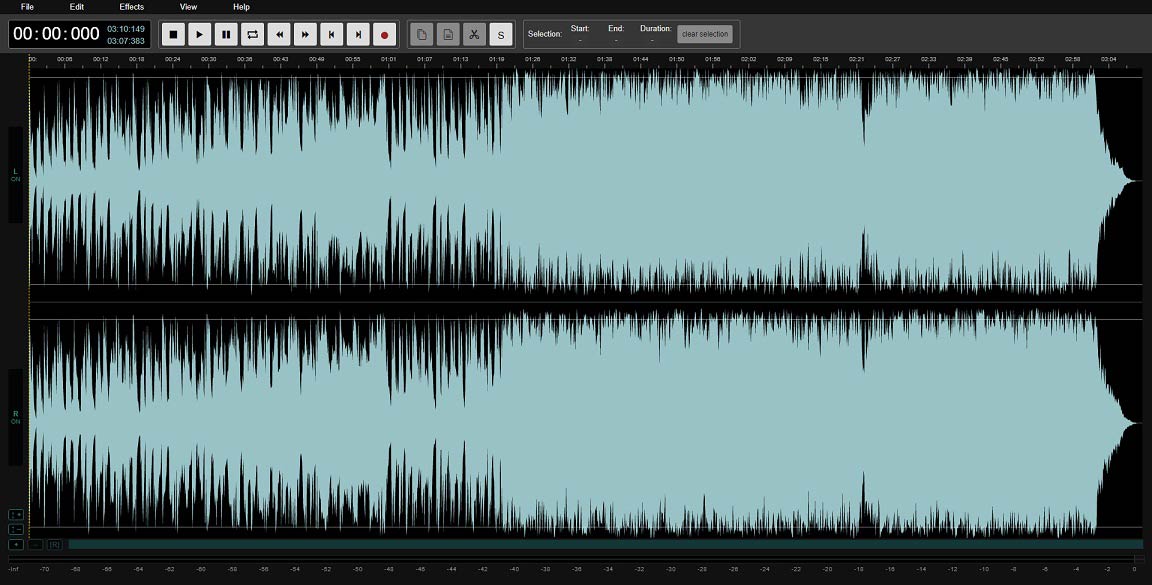 #6. TwistedWave Online
Another online M4A audio editor is TwistedWave Online. It lets you edit any audio file and record audio on a computer. What makes it different is TwistedWave Online supports importing audio files from various sources like Google Drive and SoundCloud.
Conclusion
There are the 6 M4A editors offered in this post. Now, choose an M4A editor and edit your M4A files! If you'd like to share some free M4A editors with us, leave a comment below!