Which video editor do you prefer regarding iMovie vs Final Cut Pro? Both of these video editors have their advantages and disadvantages. Let's learn the differences between iMovie and Final Cut Pro.
With the continuous development of new media, more and more people begin to try video editing. Which of the popular iMovie vs Final Cut Pro is more suitable for your needs?
To find out the answer to this question, this article will tell you the main differences between iMovie and Final Cut Pro. If you need a video editor MiniTool MovieMaker is a great choice for you.
What Is iMovie
iMovie is a basic video editor developed by Apple Inc., which runs on the latest versions of Mac OS X and iOS, and is familiar to most Mac and iOS users.
With its friendly user interface, iMovie allows users to create movies from many different sources (for example, digital cameras, encoded files and images). 
For the latest version, you can edit and export movies in 4K resolution, and you can also start video editing on your iPhone or iPad and finish it on your Mac later.
In addition, various themes, filters, effects, titles and editing functions make it a more professional video editor on Mac.
What Is Final Cut Pro
Final Cut Pro is professional and hypothetical video editing software developed by Apple Inc.
It is a more professional video editing tool than iMovie and is typically used by professionals to create movie and TV content.
In the latest version of Final Cut Pro X, it serves as a display case for the MacBook Pro's new Touch Bar, bringing users more customizable interfaces, more format support and some new effects.
The Comparison Between iMovie VS Final Cut Pro
Ease of Use
iMovie is easy for beginners and you can quickly learn how to edit videos, add themes, effects, and background music. Almost all basic options you need for video editing are included in iMovie. In general, iMovie is user-friendly editing software.
It takes a lot of time for users to understand Final Cut Pro because of its complexity. It mainly provides professional editing options and powerful features for professional and experienced users.
Video Editing
iMovie can only handle video files on your hard disk. On the contrary, Final Cut Pro doesn't make any changes to files on your hard drive because it's non-linear editing software.
Text
iMovie's text format is fairly common and basic.
However, Final Cut Pro offers more tools to create amazing videos. The title in Final Cut Pro is much more advanced than in iMovie. It's also easier to customize the font and style of text in Final Cut Pro than in iMovie.
Color Correction
iMovie's simple color correction tool is more suitable for amateurs to clip family, friends and social media videos. In other words, iMovie's color correction features focus on improving the material.
However, if you want to edit a professional video, Final Cut Pro is a great choice. With Final Cut Pro, you can fully customize it to match the tone and mood of your material.
Price
iMovie is free to download and use, while Final Cut Pro costs $299.99.
Best iMovie and Final Cut Pro Alternative for Windows
As we all know, iMovie and Final Cut Pro are only available on Apple devices, so if you're running Windows, then MiniTool MovieMaker is the best choice.
MiniTool is a free, simple, no bundle and no watermark video editor. MiniTool MovieMaker has powerful and sophisticated features including rotating, trimming, splitting, merging, slow down or speed up videos and flip videos, which can help you edit the ideal video in the shortest possible time.
Anyway, MiniTool MovieMaker is the wisest option for video editing for beginners.
MiniTool MovieMakerClick to Download100%Clean & Safe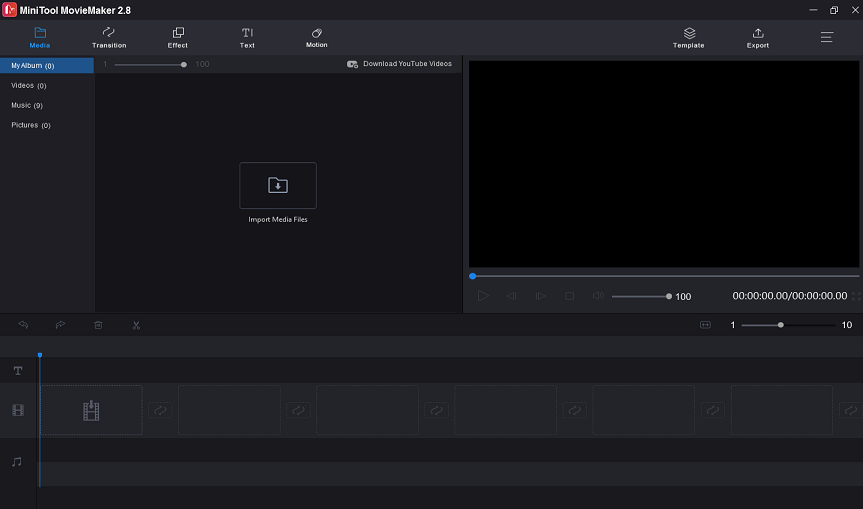 Conclusion
All in all, the post introduces respectively what is iMovie and what is Final Cut Pro. Meanwhile, the post also shows the major distinctions between iMovie vs Final Cut Pro from five aspects: ease of use, video editing, text color correction and price.
In addition, the post recommends an alternative to iMovie and Final Cut Pro-MiniTool MovieMaker, a free video clip software for Windows systems.