Udemy is one of the most popular sites for online courses that allows you to view different course videos for marketing, music, business, design, and more. However, the problem is that not all of the videos are available to save. Luckily, we found out two practical ways to do this!
How to download videos from Udemy for offline viewing? Continue to read and download your desired course. If you want to change the video speed, MiniTool MovieMaker is recommended here.
How to Download Udemy Videos via the Download Option
Udemy has a built-in download option, but it is not available for all videos. If you want to download a paid course, please make sure you already have the login information for the account that purchased the course. If you want to download a course for free, make sure you have created an account on Udemy and have registered for the course.
To see if the video is available for download, move the cursor to the gear icon at the bottom right of the lecture player. If the Download Lecture button is grayed out, it means that downloading is not allowed. If not, follow the methods below to download the Udemy video.
Also read: Top 9 Best TV Series of All Time – Review & Download
Download Udemy Videos on PC
Step 1. Head over to Udemy's official website on the browser of your PC.
Step 2. Sign in to your Udemy account and open your preferred lecture.
Step 3. Click the gear icon at the bottom right of the lecture player.
Step 4. Select Download Lecture and then video will be saved automatically.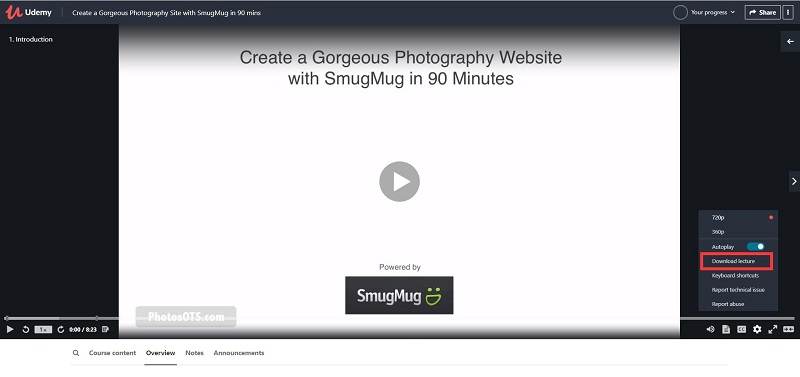 Download Udemy Videos on Android
Option 1. Download a Single Lecture
From the course curriculum, click the download icon, which appears behind the lecture title. Or go to the course, tap on the three-dot menu at the upper-right corner and choose Save for Offline.
Option 2. Download a Section
Download all the lectures in a particular section by tapping the download icon behind the section title.
Option 3. Download an Entire Course
Tap on the dark-grey download icon next to More and select the Download course option.
Related article: Top 10 Best Free Cartoon Sites to Stream/Download Cartoons
How to Download Udemy Videos via Third-Party Software
If the above method does not work, you may need to consider using third-party software.
Video DownloadHelper
Video DownloadHelper is a popular Chrome video downloader, also suitable for Firefox. It allows you to easily download free Udemy courses. If any Udemy video that can be downloaded is detected, its icon will be highlighted. More importantly, it enables you to download high-quality Udemy videos up to 60 fps.
Keepv.id
Keepv.id is one of the best online video downloaders of all times that supports downloading from 100+ sites. No special software download is required, anyone can download their desired udemy videos for free. And there are no limits on how many videos you can download from Udemy.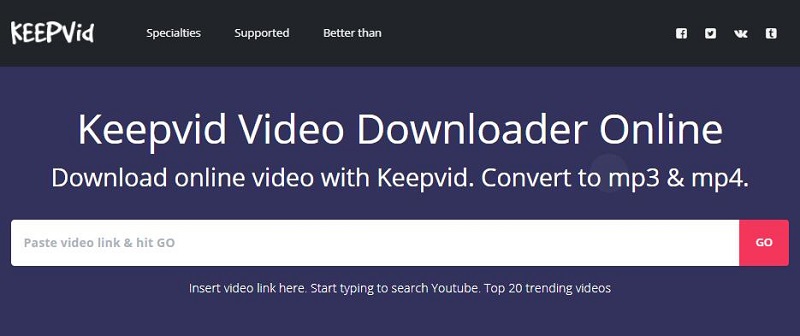 Udeler
Udeler is a desktop application dedicated to downloading Udemy course videos. Available for Windows, Mac, and Linux, it provides a simple and clear solution for downloading Udemy online courses. In addition, it supports downloading subtitles in SRT format, selecting video quality, and downloading multiple videos at once.
You might be interested in: How to Download Reddit Videos with Audio – Solved
In addition to using Udemy video downloaders, you can also use professional video recording software to record the Udemy courses you need.
OBS
OBS, also known as Open Broadcaster Software, is a free and open-source program for video recording and live streaming. Download it and start capturing your desired Udemy video on your PC easily.
Screencastify
Screencastify is the best free screen recorder for Chrome. This online tool is pretty east to master. Just install this extension, you can record, edit, and share any Udemy videos as you like. However, it has limitations on the recording time.
Bottom Line
Have you mastered how to download Udemy videos after reviewing this guide? If you have any better solution to download Udemy videos, please let us know via [email protected] or share them in the comments section below.