Hero Forge is an online character design website where users can fully customize a miniature to create exactly what they want. Besides, Hero Forge also allows users to purchase their custom models.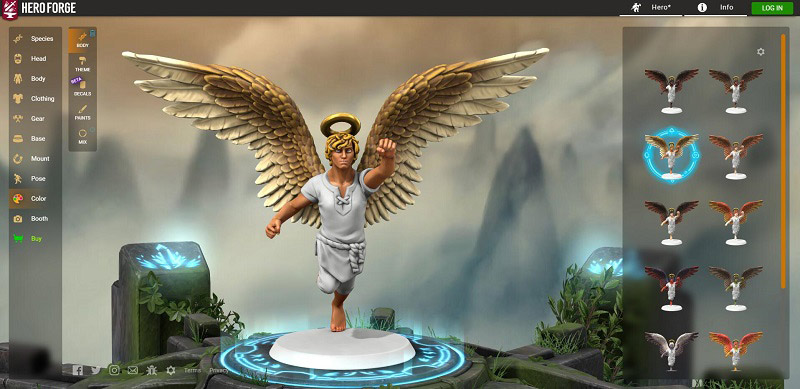 What if Hero Forge does not meet your needs? Below are the best Hero Forge alternatives that you can give a try.
1. Eldritch Foundry
Eldritch Factory is known for its 3D character creation and modeling capacities. It is cheaper than Hero Forge, and it comes with several pre-set and unique designs of several characters along with a huge variety of clothing, appearance, as well as poses.
2. Hero Mini Maker
Hero Mini Maker is an ideal alternative to Hero-Forge with its clean and convenient interface, impressive features, and offerings. You can create miniatures from over 800 styles and thousands of poses from various animation works.
3. Desktop Hero
Desktop Hero is another remarkable Hero Forge alternative that you can consider, which enables you to design 3D miniatures at a budget-friendly expense. The tool includes an array of useful functions and allows you to share your creation on various social platforms.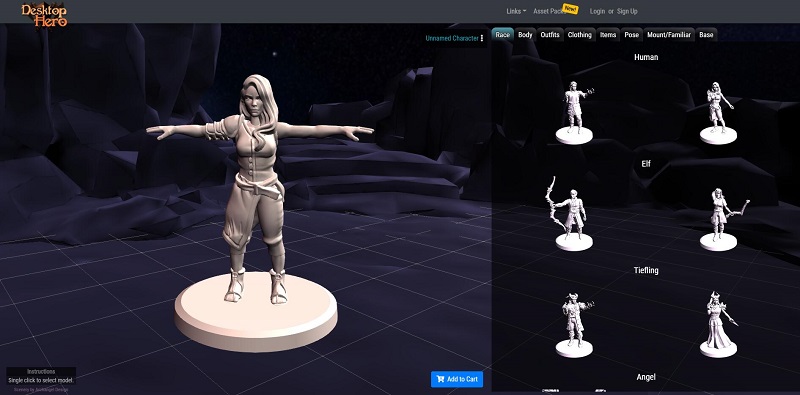 4. Thingiverse
Another great Hero Forge alternative is Thingiverse. Although it is not as feature-rich and comprehensive as Hero-Forge, it also provides basic tools. With its simple interface and adjustable design, you can easily design and configure your 3D miniatures.
5. Anvl.co
The next Hero Forge alternative on the list is Anvl.co, which comes with a neat user interface, an easy-to-use workflow, and fabulous features. You can easily create 3D miniatures and statuettes with its huge library of characters and designs.
6. Creature Caster
Creature Caster also grabs a place on our list of the best alternatives to Hero Forge. The tool is known worldwide for its ability to create high-quality resin miniatures and statuettes. Compare with other alternatives, every work designed by Creature Caster has a higher quality.
7. Cults
Another independent Hero Forge alternative that you can try is Cults. Cults has a rich database of around 65,000 designs and it is backed with a straightforward UI and simple workflow. The site provides both designers and printing enthusiasts a platform to display their creativity.
8. MyMiniFactory
MyMiniFactory is also an alternative to Hero Forge, with a huge 3D model library and a printable form. You can access detailed action figures and animated characters in it. In addition, you can access most models for free, but some models may require payment.
9. Gambody
The last alternative to Hero Forge we'd like to introduce is Gambody. This site has a huge base of 3D designs consists of characters of numerous types. In addition, it also gives a print option to its users. It is the ideal place for individuals who need to purchase and sell 3D printing models.
Bottom Line
The above are the 9 best sites like Hero Forge. Now it's your time to select your preferred program and get started with your miniature designs. If you have any other better options to recommend, please share them in the comments section below.