Google Photos is a photo-sharing and storage service and it has mobile apps for Android and iOS as well as a website. It offers 15 GB of free storage. This post will introduce 5 Google Photos alternatives to help you save pictures.
As of June 1, 2021, Google Photos has ended its unlimited free storage feature. The new photos you uploaded will count toward your free 15 GB of Google Account storage. Now, there might be not much storage space left in your Google Photos. It's time to start looking for Google Photos alternatives.
If you want to make a video with multiple photos, you can try MiniTool MovieMaker, a feature-rich photo video maker application.
You may also like: How to Download All Photos from Google Photos at Once
#1. IDrive
Although IDrive is a backup service available to Windows, Mac, Linux, iPhone/iPad, and Android users, it can also work as a Google Photos alternative to store pictures. The Basic plan is free and offers 10GB of storage.
IDrive's Auto Camera Upload feature can automatically backup all photos and videos from your device Gallery to your IDrive account. 
#2. Flickr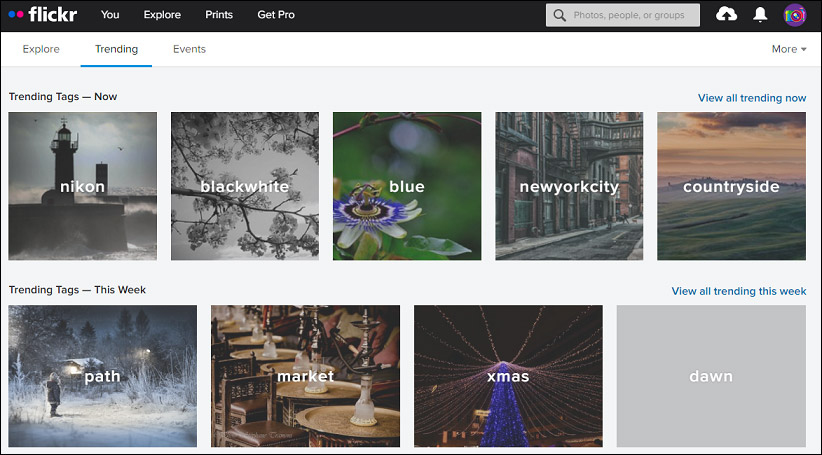 The second alternative to Google Photos is Flickr. It's an online image and video hosting service and it has mobile apps for Android and iOS.
The free account is limited to 1000 photos and videos uploaded, and videos are limited to 3 minutes. To get unlimited storage and automatic photo backup, just choose Flickr's Pro plan.
After uploading a picture to Flickr, you can crop this image, add filters, adjust color, add text, and more. You can also explore tens of billions of images from professional photographers on Flickr.
#3. Microsoft OneDrive
If you're seeking an alternative to Google Photos to get more storage for your photos, video, and other files, Microsoft OneDrive is a great choice. It offers 5 GB of free storage space.
OneDrive standalone subscription is $19.99 per year and offers 100GB of storage space. If you have one of the Microsoft 365 subscriptions, you have 1 TB and 6 TB storage options available.
OneDrive can be downloaded for Windows 10/11, Mac, Android, or iPhone. You can save photos and files to OneDrive and access them from any device.
Also read: Here Are Top 5 Solutions to OneDrive Upload Blocked
#4. pCloud
pCloud is also one of the best Google Photos alternatives to store photos. You can sign up for pCloud and download it to your computer and phone for free. The free Basic account comes with up to 10GB of free space.
On Android and iOS devices, the Automatic Upload feature allows you to back up photos and videos directly to pCloud. You can also resize photos and compress videos with online pCloud and download them easily.
#5. 500px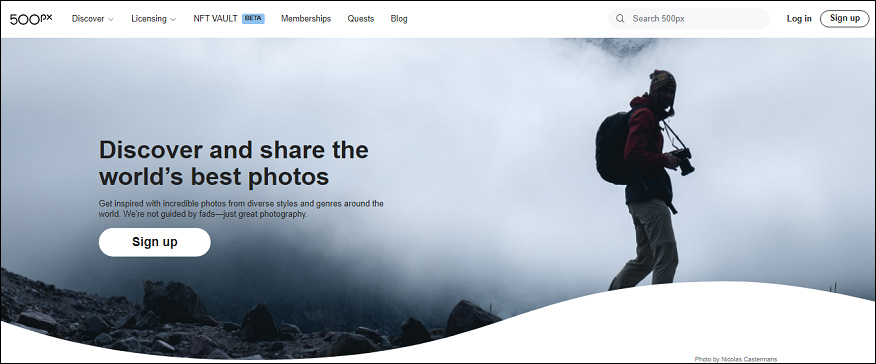 500px is also a photo-sharing platform where you can share your photos with the world. Thus, it's also a great Google Photos alternative for photographers.
For users with 500px's free accounts, they can upload 7 new images per week at most, but they're limited to 2,000 pictures in total, approximately 60GB of storage. Users with a Premium account can upload up to 1,000 new images per week and 100,000 ones in total.
You can also explore images on the 500px. It provides images of multiple categories.
Conclusion
You can try out the 5 Google Photos alternatives to get more space to store your images. If you'd like to share other apps like Google Photos, you can leave your recommendations in the below comments area.