DXF refers to the Drawing Exchange Format. It is a CAD data file format used for realizing data interoperability between AutoCAD and other programs. The following four DXF viewers all support you to perform some operations on DXF files, including opening, viewing, importing, exporting, editing, modifying, saving, printing, and sharing.
Let's take a look at the specific features of these DXF viewers.
If you want to export your videos in AVI, MP4, MOV, GIF, and other formats, MiniTool MovieMaker is a free and easy-to-use tool.
BabaCAD
BabaCAD is a DXF file viewer that can quickly edit and save your work with high precision. Its functional division is very clear, including the use of layers, block organization and grouping of objects. You can also use the block explorer panel to quickly access blocks.
It supports drawing and modifying 2D/3D vector objects, such as points, lines, splines, polylines, circles, arcs, ellipses, text, dimensions, images, etc. At the same time, you can use BabaCAD's smart and fast dimensioning of alignment, linear, diameter, radius and angular dimensions to set the size style, line type, and drawing unit.
When drawing, you can not only use different colors, line styles, and line widths by block or by layer, but you can also undo or redo up to 100 commands. It supports inserting and saving images in standard formats, such as JPG, BMP, and GIF.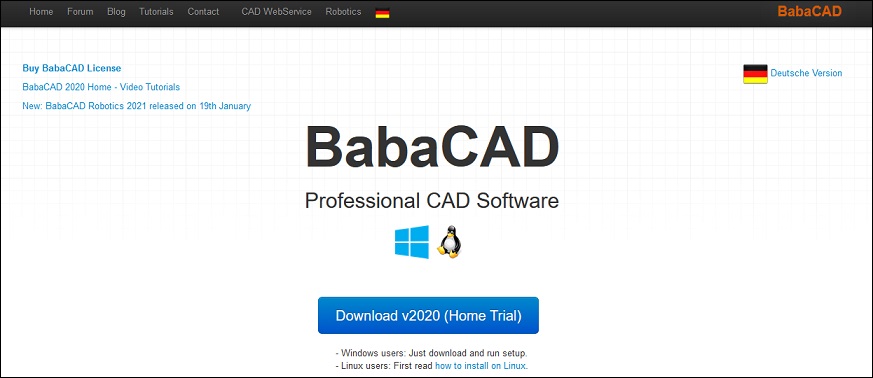 pCon.planner
pCon.planner is a free DXF viewer mainly used for planning space and furniture. It not only minimizes the time required for your planning but also enables you to achieve an efficient workflow through powerful features.
You can use it to create 3D interior designs and realistic renderings such as images, videos, and panoramic views. You can also access millions of 3D models in its 3D library. Meanwhile, it is compatible with different CAD data formats, including DXF, DWG, DWT, SAB, SAT, 3DS, and SKP.
JETCAM DXF/CAD Viewer
JETCAM DXF/CAD Viewer is a free DXF viewer for Windows without ads and additional software. It does not take up too much memory or hard disk space, and it runs extremely fast.
Moreover, it provides you with fast, one-click viewing of CAD files, as well as pan and zoom functions. You don't need to install any CAD package to display thumbnails, it supports viewing simple tree views of all local and mapped network drives and thumbnails of all recognized 2D CAD files.
The file formats it supports are DXF, DWG, IGES, and JETCAM JGF component files.
DWG FastView
DWG FastView is the best free DXF viewer that can quickly open, view and edit DXF and DWG files.
On the one hand, it can quickly and steadily open multiple files and drawings, view the layout of each model, and easily switch various models and their layouts. On the other hand, it also supports the translation and zooming of 2D and 3D objects.
Additionally, it supplies simple drawing tools, including sketches, revcloud, straight lines, polylines, ellipses, etc. Functions such as layer management, cloud image sharing, magnifying glass, printing, and tables are also included.
It also supports access to cloud project files anytime and anywhere across multiple platforms and devices, allowing you to share and exchange drawings more conveniently, effectively, and safely.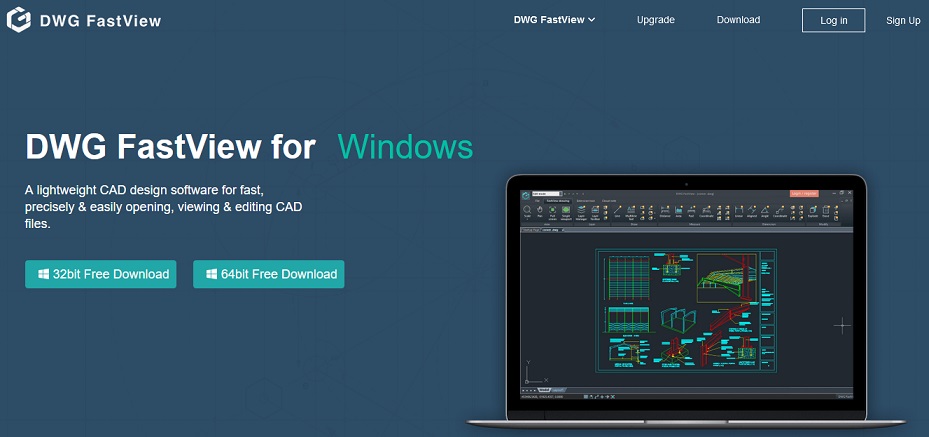 Conclusion
After reading this article, I believe you will find the usefulness of these DXF viewers. If you are interested, you can also download and try them.