DramaFever was one of the best places to watch Korean, Chinese, and Japanese dramas. But this website is no longer available. Thus, here we will introduce a list of 6 DramaFever alternatives to you. How to make a video for free? Try MiniTool MovieMaker.
About DramaFever
DramaFever was a video streaming website that provided on-demand streaming videos of movies, TV shows, documentaries with subtitles. And it offered ad-supported content for free users and high-definition content for premium subscribers.
DramaFever had licensing deals with three major Korean TV networks (KBS, MBC, and SBS) and its partners included 60+ TV networks and production companies from China, Japan, Singapore, and more. Thus, it was the top source for Korean, Chinese, and Japanese dramas, movies, and other shows.
However, DramaFever was permanently shut down on October 16, 2018, and it is no longer available. If you want to try other services to watch Asian dramas and shows, just check the 6 DramaFever alternatives.
Also read: Top 6 Places to Watch Turkish Series with English Subtitles
Top 6 DramaFever Alternatives
#1. Viki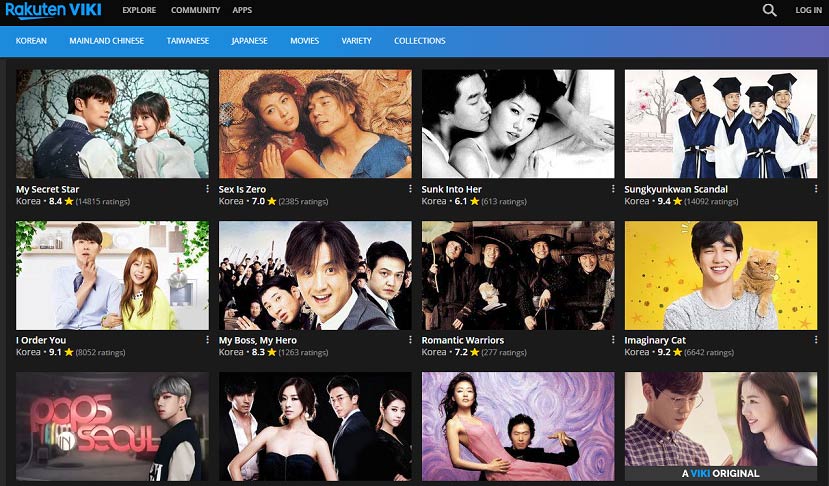 Viki is the first recommend DramaFever alternative where you can browse and watch Korean dramas, Chinese dramas, Japanese dramas, and many Asian movies. Also, these videos may have subtitles of different languages like English, French, Spanish, Portuguese, and more.
And it allows users to watch most of the content with ads in SD quality for free on the website and the mobile Viki apps. If you'd like to watch more content without ads and in HD quality, you should have the subscription service Viki Pass.
#2. KOCOWA
Due to the growing global demand for Korean content, KOCOWA launched its video streaming service in July 2017. And it is available on smart TVs, web, and mobiles apps. All KOCOWA's content is translated into English, Portuguese, and Spanish and it provides corresponding subtitles. In addition to Korean shows, it also offers many shows from South-East Asia.  
Thus, KOCOWA is also one of the best DramaFever alternatives. The subscription plans include $0.99 per day, $6.99 per month, or $69.99 annually. By the way, KOCOWA is a joint venture between the top three Korean broadcast networks (KBS, MBC, and SBS), and it is currently only available in North and South America.
Also read: Best Chinese Anime & Where to Watch Chinese Anime Online
#3. AsianCrush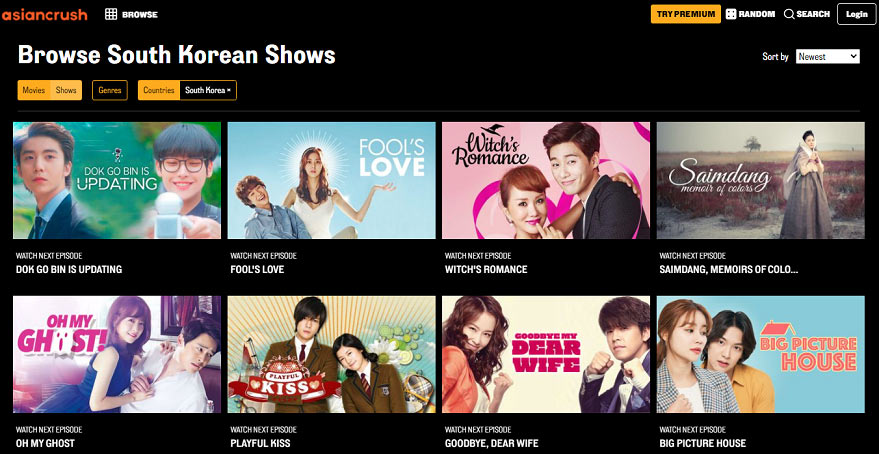 AsianCrush is another good DramaFever alternative. It provides a huge collection of movies and series from China, Japan, South Korea, Thailand, Singapore, etc. All content is sorted by genres like action, comedy, romance, and more. With a premium subscription of $4.99 per month or $49.99 per year, users can enjoy all content free of ads.
#4. Netflix
As the top streaming service, Netflix is also a good alternative to DramaFever where you can watch Asian movies and TV shows. It also offers many Korean dramas, Chinese TV shows, and other Asian content with English subtitles.
#5. Viu

Viu is another DramaFever Alternative where you can Korean drama, Chinese drama, Japanese anime, Japanese drama, Thai drama, Asian variety shows, Cantonese dubbing programs, documentaries, and more. And now it is available in 16 markets across Asia, Africa, and the Middle East.
#6. OnDemandKorea
OnDemandKorea is a good place where you can watch Korean dramas, shows, and movies. Thus, it's also one of the best websites like DramaFever. Also, this site offers many popular Korean variety shows, kid shows, documentaries, and trending clips about life.
With a free account, users can watch free content with ads. If you want to access more content without ads, choose the Plus Membership ($6.99 per month, or $69.99 per year) or the Premium Membership ($10.99 per month, or $109.99 per year). And it's also available in North/South America only.
Conclusion
This post has described 6 DramaFever alternatives. With them, you can find your favorite Asian dramas. If you'd like to share other websites like DramaFever, just leave your recommendation in the below comments area.