If you are a fan of Chinese Drama, don't miss this post. Here you will find the top 5 best Chinese dramas of all time and several sites to watch your desired Chinese drama online. Want to make a trailer for your favorite drama, try MiniTool MovieMaker.
China has produced numerous dramas in recent years, most of them are popular classics. Here I pick the top 5 best Chinese dramas and some online sites where you can access Chinese drama resources.
Also read: Top 10 Best Free Cartoon Sites to Stream/Download Cartoons
Best Chinese Drama
Nirvana in Fire
IMDb: 9.0/10
Episodes: 50
Nirvana in Fire is a Chinese historical drama released in 2015, which is based on Hai Yan's book Lang Ya Bang. It tells the story of Lin Shu entering the capital Liangzhou under the name of Mei Changsu and to seek justice for his family.
The Untamed
IMDb: 8.9/10
Episodes: 50
The Untamed is a 2019 Chinese TV series adapted from the novel Mo Dao Zu Shi by Mo Xiang Tong Xiu. The series follows the adventures of two talented disciples of magical clans to solve a series of mysteries.
Love O2O
IMDb: 8.0/10
Episodes: 30
Love O2O is a 2016 Chinese TV series that is based on the novel of the same name written by Gu Man. It one of the most-watched Chinese modern dramas. It tells the story of two popular college students falling in love through online games.
Love and Redemption
IMDb: 7.9/10
Episodes: 59
Love and Redemption is a 2020 Chinese television series based on the novel Liu Li Mei Ren Sha by Shi Si Lang. It tells the story of Chu Xuanji, who is not perceptual, looking for six senses after encountering Yu SiFeng.
The Bad Kids
IMDb: 8.2/10
Episodes: 12
The Bad Kids is a 2020 Chinese streaming television series, which follows the story of three children who inadvertently film a murder scene. Many critics saying that it takes Chinese dramas to a whole new level.
Where to Watch Chinese Drama with Eng Sub?
Here we have gathered a few great websites for you to watch Chinese drama Eng sub.
Related article: Top 8 Best Sites to Watch Telugu Movies Online [Free]
Kissasian
KissAsian is the best site that offers high-quality Chinese dramas and movies with English subtitles. More importantly, all content on KissAsian is fast and convenient to stream and download without creating an account.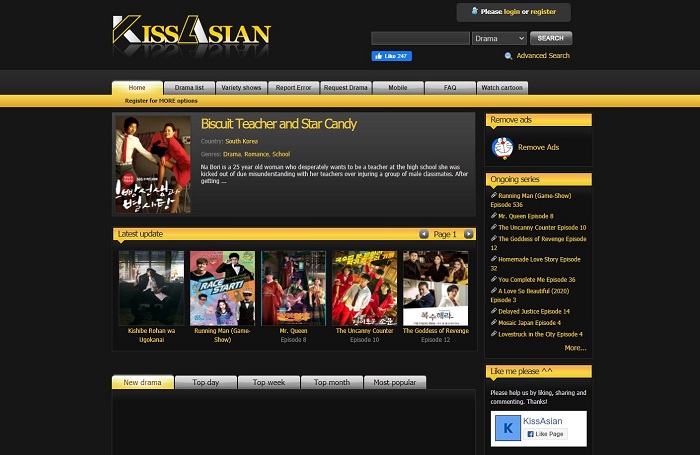 NewAsianTV
NewAsianTV is another great site where you can find old and new Chinese dramas dubbed in English, or with English subtitles for absolutely free. If you don't find the content that you want, you can submit a request.
Asian Crush
Asian Crush is heaven for Chinese drama lovers. You watch Chinese TV shows with English subtitles for free and without annoying ads. Apart from the TV series, it also offers a bunch of Chinese movies and movies in other languages.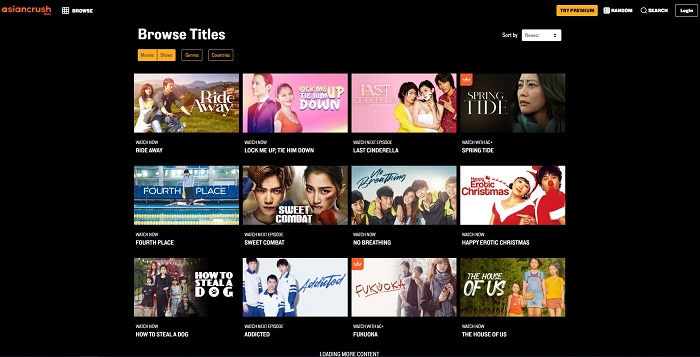 Netflix
Another best place to watch Chinese drama with English subtitles is Netflix. It is a video-on-demand platform that you can watch Chines movies and TV shows online or stream right to your smart TV, game console, PC, tablet, mobile, and more.
YouTube
Although YouTube is an online video-sharing platform, you can still find great resources of Chinese dramas on it because there are many official Chinese media accounts that offer you free and legal content to watch. However, sometimes the subtitles are not available.
Bottom Line
Since we introduced the best Chinese dramas of all time and the sites to watch these dramas, why not share this article with your friends who are interested in Chinese dramas? If you have any other better Chinese dramas to recommend, please leave them in the comments section below.