Discord has become a popular game chat service due to its easy-to-use interface and feature. Discord music bot is one of the most popular Discord bots. Discord music bot allows you to listen to music in the background while chatting with each other in the entire community.
Read the following introduction, you will have a new understanding of discord music bot.
If you want to insert music into your video, MiniTool MovieMaker is a great choice.
Octave
Octave is an easy-to-use discord music bot that can provide high-quality audio to your server.
Some basic functions of music running are included in Octave, such as music playback and pause, playlists, and music search. In addition, it has an inherent connection with Spotify, so you can get Spotify playlists and stream Spotify songs at the same time.
A humanized feature of Octave is that members of the server can note songs to determine whether they need to skip specific songs.
You can also use it to execute many commands, including general commands, music commands, fun commands, media commands, and settings commands.
ErisBot
ErisBot is one of the best discord music bots, publicly available and powerful. It has an easy-to-use functional interface and you can let it execute highly configurable commands.
The most outstanding feature of ErisBot is that it allows you to create and use your own custom commands, which is not supported by most other discord music bots.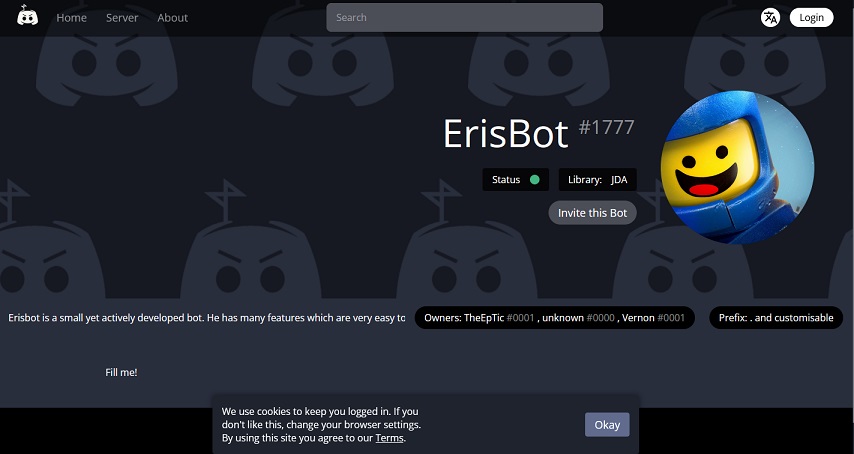 Vexera
Vexera is a free and versatile discord music bot that currently provides services for more than 300,000 discord servers.
It supplies you with a smooth and delay-free music playback experience. Because YouTube is its music provider, you can easily get all the latest songs. You can search for the songs you want to play and use the controls to arrange the music playback.
Additionally, Vexera's advanced permission system grants you many operation permissions. For instance, you can use it to kick out, ban, or mute your server members. Moreover, it also has powerful review tools and supports you to send greetings to new members.
MEE6
MEE6 is the best music bot for discord with stable technical support and an intuitive operation interface. Using it is just like using other song players because you only need to click to perform operations without having to use any complicated commands to play your music and manage your playlists.
Its functions include rearranging songs, pausing, playing and skipping songs, 24/7 uninterrupted playback, volume boosting, looping, searching and member voting for favorite songs. It also supports you to play music from any source like Soundcloud, Twitch, YouTube, etc.
MEE6 provides an interesting activity, which is to earn points by guessing the name of the song and the singer. You can join this challenge with your family or friends. MEE6 plays short samples from different songs, and those who guess the song and the singer within the limited time will get points.
ProBot
ProBot is a powerful multi-purpose discord music bot that offers you high-quality music.
It allows you to design a welcome image containing your avatar and name. You can also use ProBot to easily create embeds and send the embedded content to any channel at any time.
Furthermore, the ProBot levelling system can enhance your discord server. And the best control bot ProBot provides uses a lot of useful audit commands to help you manage your discord server.
Conclusion
If you are interested in the discord music bot, download the one you like and have a try.