A lovely cartoon logo can draw attention. How to make a cartoon logo? Now, without any further delay, let's look at the list of top cartoon logo makers that help you to produce impressive logos without investing much effort and time. (If you also want your video attractive, just try MiniTool MovieMaker!)
There are so many cartoon logo makers in the market. Finding the best one can be challenging. This post offers a list of the best picks. They will help you to produce unique logo designs and motion graphics. Let's get to know them in detail!
Animaker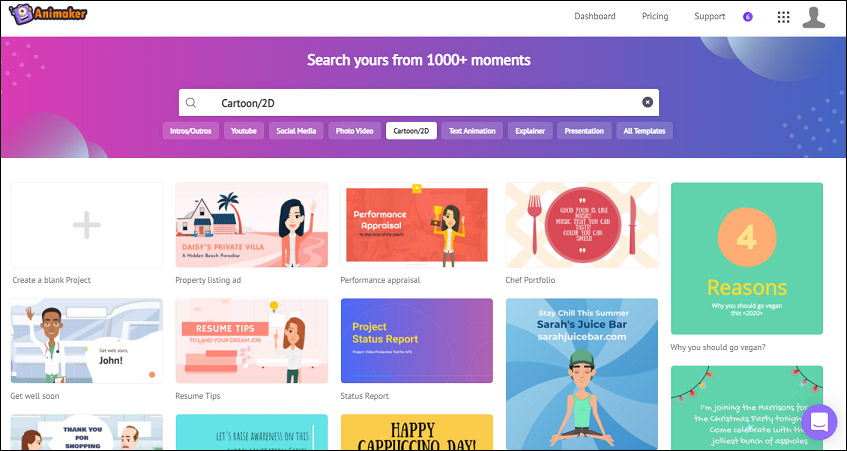 Animaker is the first free cartoon logo maker on the list. You can make various cartoon logos that give astonishing looks in your website, video, or presentation. It offers hundreds of stunning and free animated logo templates that are easy for you to customize.
With the help of this animated cartoon logo maker, you can create exceptional logos within just a few steps. Its simple drag-and-drop interface allows you to animate logos, add effects, music without any assistance.
The highlighted part of this animated cartoon logo maker is that it supports more than 50 languages ​​and can be used all over the world. Apart from that, it also offers a channel for uploading animations to social platforms like YouTube and Facebook.
You may also like: The Best 7 Cartoon Photo Editors You Can Try
Renderforest
The second cartoon logo maker on the list is Renderforest. It is a free cartoon logo maker which is loved by many people. It not only allows you to create logo animations for free but also offers a wide range of unique templates that can be customized easily.
Using it, you can choose one suitable cartoon logo for your video or presentation needs, or you can simply give your logo or image an interesting animated effect. It also can make 3D animated logos as you use its 3D effects.
Related post: How to Add Logo to Video Online – Ultimate Guide
DesignEvo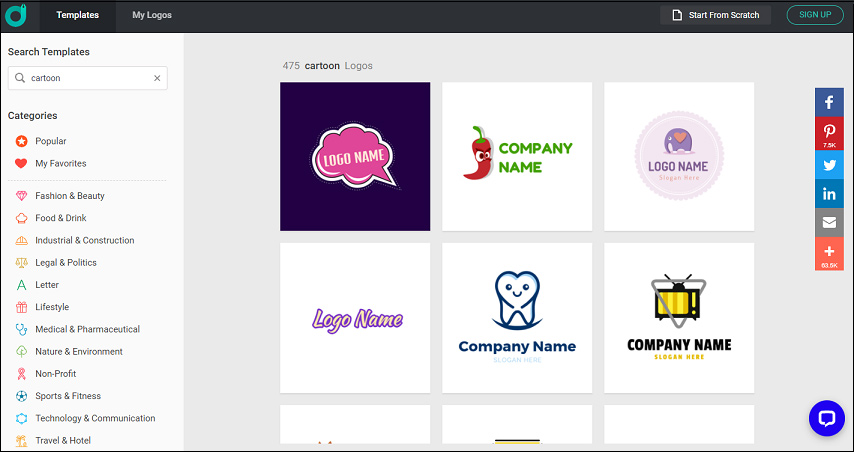 DesignEvo is also among the creative and free cartoon logo makers. It can help you to make pretty and lovely cartoon logos with great ease.
Whether you are searching for a logo for the early education institution, animation channel, or toys store, it will meet all your needs. You can choose a cartoon logo design from the attractive templates and edit it with its vector icons, stylish fonts, and delicate images.
Intro Maker
Intro Maker is another cartoon logo maker that can effectively animate your business logo with impressive logo effects, and it provides smooth output. It can help brand your business, website, YouTube channel, or company and make it look professional by enhancing the logo.
You can either use free version or choose a paid premium version to get access to a wider variety of services.
RixTeller
PixTeller's cartoon logo maker also allows you to make charming and unique animated logos for your business or personal brand. It offers 100,000+ shapes and 130+ fonts to choose from when you are creating a logo.
Additionally, it provides you with useful and unique filters like line-height, shadow, border, warp, blur, concave and convex, pixelate, and skew effects.
Related post: A Simple Guide on How to Add Logo to Photo Online
Crello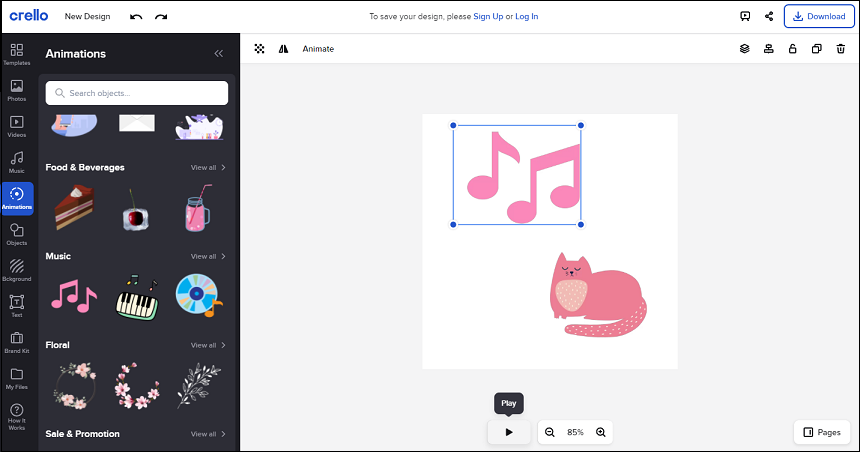 Last but not least, Crello is a free animated cartoon logo maker which combines both a creative mind and perfect handcraft. With its easy-to-use interface and customizable options, even beginners can make the best cartoon logo without investing huge time.
Conclusion
Based on the discussion of these fantastic cartoon logo makers mentioned above, I hope you can easily make the right choice to create unique cartoon logos that can improve your brand awareness and attract new clients. If you want to share other cartoon logo makers with us, feel free to comment.