The best voice recognition software makes it easy to translate your spoken words into text using artificial intelligence recognition algorithms. There are so many programs available on the market. Which one is the best voice recognition software and suits you most? In this post, we try and test some of the best voice recognition software for you.
If you also need to add audio tracks or background music to videos, try the amazing video editing software – MiniTool MovieMaker.
MiniTool MovieMakerClick to Download100%Clean & Safe
Voice recognition software will transcribe your voices automatically, making it an incredibly useful tool for tasks requiring extensive writing or transcription. As we always speak faster than you write, speed and efficiency are among the primary benefits of using voice recognition software. The following part will introduce the 4 best voice recognition software for you.
Dragon Professional Individual (Windows/macOS)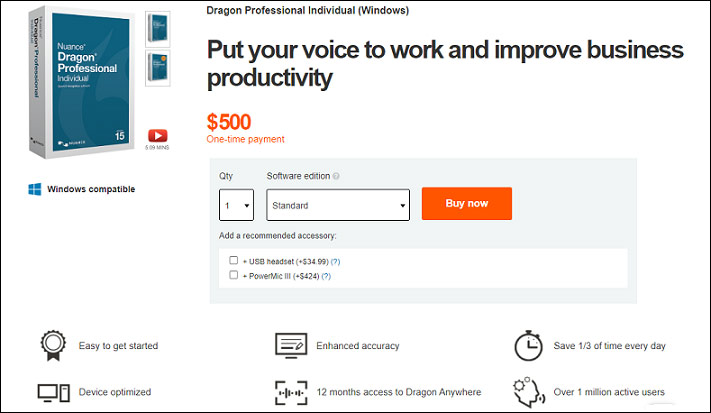 If you are looking for a business-grade voice recognition software, your best bet is Dragon Professional, which has long dominated the voice recognition market. Aimed at professional users, this software provides you with the tools to transcribe audio and edit documents, create spreadsheets, and browse the web with your voice. It is even capable of customizing the vocabulary.
It comes with advanced personalization features allow for maximum flexibility together with efficiency and productivity. The price may be a little high but it is worth it for professionals due to high accuracy and cloud document management feature. As a relatively large investment, you can try Dragon Anywhere (its mobile app) free for seven days to see how you like it first.
Windows Speech Recognition (Windows)
With solid voice recognition abilities built right into the operating system, Windows Speech Recognition is one of the best free voice recognition software for windows 10. It offers basic commands and assistant capabilities, which lets you not only execute commands via voice control, but dictate into documents.
It's possible to improve the accuracy by training the system by reading text, and giving it access to your documents to better learn your vocabulary. To start using it, you just need to select a text field and press the Windows + H keys in combination to launch the dictation toolbar.
Also read: The Best Speech to Text Software You Can Try
Braina Pro (Windows)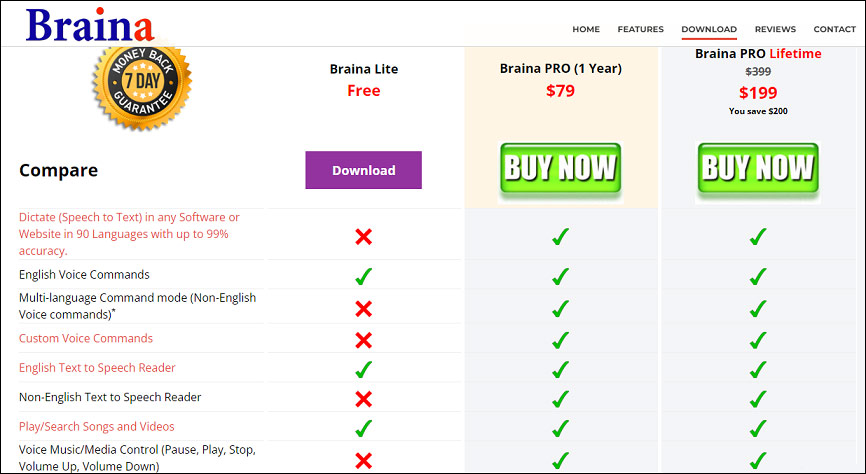 Braina Pro is also one of the best voice recognition software that allows recognition in over 90 languages with high accuracy. You can use it to transcribe text on any application and website, with supports for more than 100 different languages and accents of the world.
Apart from that, custom voice commands, voice music player control, AI-based voice recognition, teaching custom replies, and mathematics function are all available. You can even call it a virtual assistant as it can be instructed to set alarms, search information on the Internet, open or search files on your computer, play the songs you want to hear, read an eBook aloud, and more.
Otter.ai (Android/iOS)
Otter ai is a responsive voice recognition software for your mobile devices with high accuracy. As the name suggests, this program boasts of AI technology called Ambient Voice Intelligence (AVI) which allows it to learn as you speak.
You can deal with common data sources include meetings, interview and other voice interactions with data processing in real-time. It even supports team collaboration features such as sync with zoom, share voiceprints, and user management.
Conclusion
In this post, we shared the 4 best voice recognition software for different platforms. After reading, which one is the best option works for you most? Welcome to share your ideas in the comments below!