Sometimes you may need to slow down a video shot on iPhone, Android or other devices. However, there are a large number of slow down video apps whose feasibilities cannot be distinguished. This post picks 5 great apps to help you slow down the video on your devices without losing quality.
Read this article, learn about these five best free apps to slow down video and select any of them that meet your needs.
MiniTool MovieMaker
MiniTool MovieMaker is a free app to slow down video for Windows without losing quality.
If you want to slow down the video using MiniTool MovieMaker, you can choose one of six different speed options: Normal, 0.5x, 0.25x, 0.1x, 0.05x and 0.01x. Then you can click the Play icon to preview the effect after slowing down the video.
In addition, it has many diversified functions, such as adding transitions, filters, subtitles, actions and templates for videos and pictures. Picture editing, text editing, and video editing are all included in the best app to help you make a better video.
MiniTool MovieMakerClick to Download100%Clean & Safe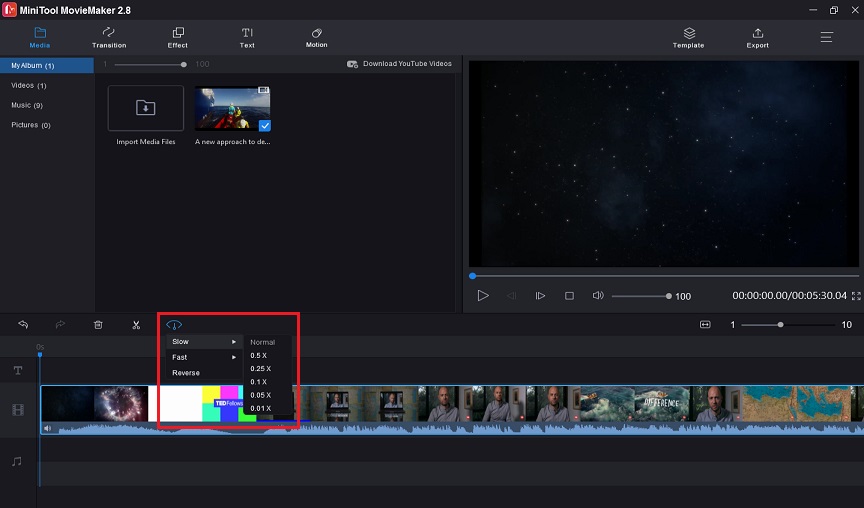 FilmoraGo
FilmoraGo is an app to slow down video for iPhone and Android.
You can use FilmoraGo to slow down the video quickly to make it interesting at the special moments and use editing functions such as adding text effects, music effects, sticker effects and picture-in-picture effects to make a good video.
You can also split, cut and rotate the video. Meanwhile, blurring the video background or changing the video background color is also allowed.
Perfect Video
Perfect Video has multiple functions, such as it can be used to slow down the video on iPhone.
The availability of a lot of editing functions of Perfect Video gives users a good experience. The disadvantage of this app is that if you don't pay to get it, you will be limited in terms of functionality.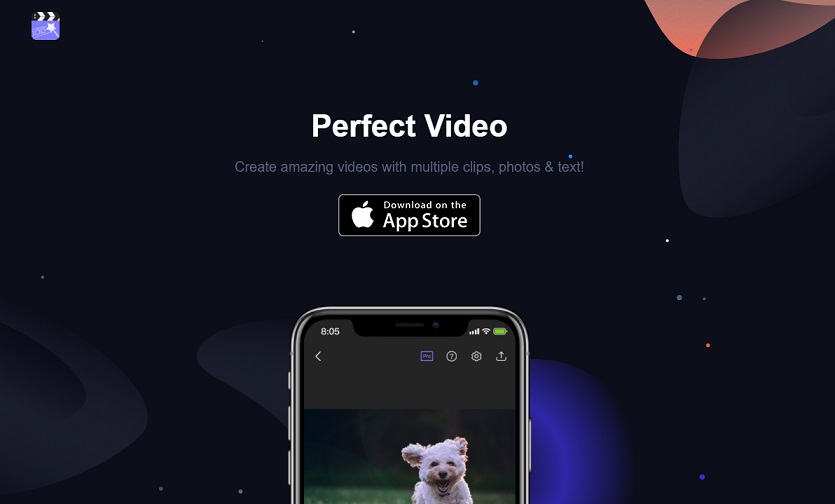 Hyper Timelapse
Hyper Timelapse is an app to slow down video for any Android device.
The outstanding features of Hyper Timelapse are that it can use the camera to record at a regular speed, easily share videos on different sites, and a professionally designed interface to improve its usability.
Since Hyper Timelapse is provided for free, some functions may be limited.
Trakax
Trakax is one of the best apps to slow down video that perfectly integrates with Android. You can use Trakax to slow down the individual videos on each channel.
Trakax provides comprehensive and free editing functions for those who like to spend more time editing videos.
Create movies, ringtones and photo slideshows in real-time, edit and trim your videos, export to 1080P full HD/high resolution, add text to videos and photos and other functions waiting for you to experience.
Conclusion
These slow down video apps are designed for different target customers, not every app is suitable for you.
In general, the functions of desktop apps to slow down video are more complete, while the functions of mobile devices apps to slow down video such as iPhone and Android are simpler and more basic. These mobile device apps are more suitable for making small videos and publishing them on social media on time.