For some Android phone users, the volume of the phones' built-in speaker may not be loud enough. Therefore, you may be looking for some ways to increase the audio volume of your phones. One of the quick and easy ways is to use the volume boosters for Android.
Below is a list of volume boosters for Android that can work flawlessly and increase the volume of your audio.
If you want to insert audio into your video, MiniTool MovieMaker is recommended to you.
Equalizer FX
Equalizer FX is one of the best free volume booster apps for Android. It can fully adjust the audio volume while ensuring the audio quality to make you have a more enjoyable music experience.
Equalizer FX's built-in music tools include a music equalizer that can change the frequency of the sound, a bass booster that enhances or amplifies the sound and audio effects, a virtualization tool that enhances the stereo effect, and a volume booster that increases the loudness of the music.
In addition, it also has many flexible configurations, for example, you can create your own presets for your music player and audio streaming service and automatically switch as your music player is switched on and off.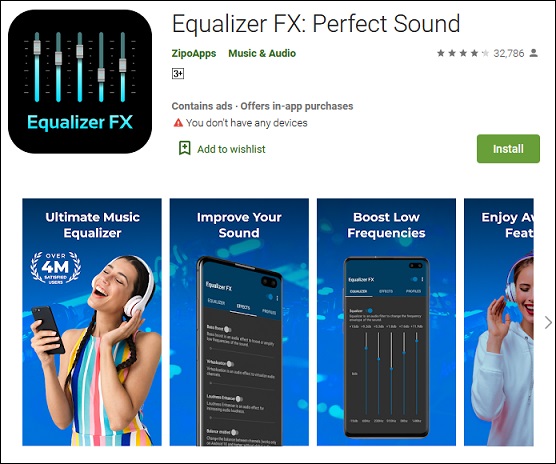 Precise Volume
Precise Volume is a full-featured volume booster. It goes beyond Android's volume limit and provides you with hundreds of different volume levels.
The outstanding part of Precise Volume lies in its intelligent and automated functions, which can set the volume of your devices more finely according to your devices and the states you are in.
Moreover, it is also equipped with a full-featured equalizer, bass booster and volume booster to let you get better music volume and sound quality.
Volume Booster by GOODEV
Volume Booster by GOODEV is a free, simple and compact volume booster suitable for increasing the volume of music, movies and applications.
It only works on Android 4.4 and higher, and it's not suitable for adjusting the speaker volume during a call. It is worth reminding that you should use Volume Booster by GOODEV in moderation, because long-term use may damage your hearing and speakers.
Equalizer
Equalizer is a volume booster for Android that can not only help you increase the audio volume, but also improve the audio quality.
It provides a bass booster, sound amplifier, virtualizer, reverb preset and five-band equalizer controller, which brings you a better music experience. You can also use the frequency slider to avoid any distortion that may appear as a side effect.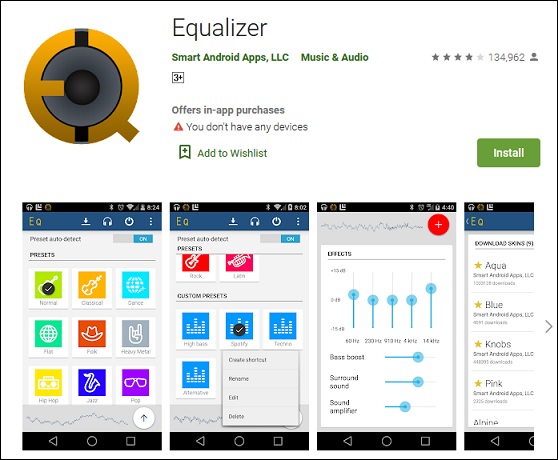 VLC for Android
VLC for Android is completely free, with no ads, no in-app purchases, and no espionage cross-platform multimedia player that can play most multimedia files on CDs, devices, and network streaming media.
It has a complete database, equalizer and filters, and supports playback of audio in MKV, MP4, AVI, MOV, FLAC, TS, M2TS and AAC formats.
For music and movies, you can use its audio enhancer to increase the sound by 200%. You can also use the preset sound configuration to choose the equalizer that best suits your listening taste.
Conclusion
These volume boosters for Android can output the audio from your device with louder sound.
Please note that if your devices are in a situation where the volume is too high for a long time, there may be a risk of damaging your speakers.