Are you still searching for a method to store various photos? Undoubtedly, photo scanning software should be the first choice. With the great power, it's convenient to change photos into digital forms and  is helpful to lessen the amount of paperwork. This post is aimed at finding the best photo scanning software for you.
When you desire to share some old photos on social media, you find them a little fuzzy or the paper quality isn't good. Then, photo scanning software can solve these problems. If you want the photos more appealing, you can try MiniTool MovieMaker.
1. VueScan
VueScan is a very popular photo scanning software that scans your pictures with high-quality and perfect color accuracy and turns them into timeless and sharable memories.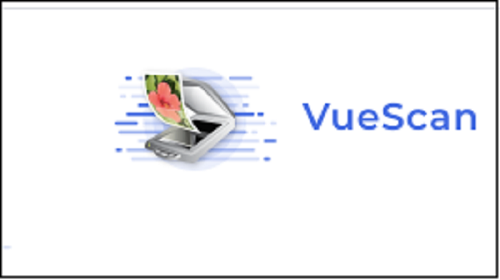 Main features:
It can remove color fading and adjust colors.
It presets photos' sizes for faster scanning.
It can scan photos on the flatbed.
It provides automatic file naming like dates, and numbers.
Pricing:
It offers 2 purchase plans now:
Standard Edition: $39.95
Professional Edition: $89.95
2. KOFAX OmniPage Standard
It is one of the world's best-selling photo scanning software and is able to scan and convert different types of documents, including paper, photos or PDF files into editable files.
Main features:
It converts any type of document with its excellent OCR technology.
It supports all documents and image formats.
It provides intuitive layouts and designs.
Pricing:
It is $149,99 MSRP on the official website.
3. CamScanner
CamScanner is a perfect photo scanning tool, too. It is endowed with the ability to scan photos that you may want to keep in digital form. With this photo scanning software, you can also create, edit crop a PDF of digital photo copies, merge files, and customize watermarks.
You may also like: How to Add an Image or Text Watermark to the Screen on Windows 10
Main features:
It is available for Android and iPhone.
It guarantees high scanning qualities: clarity, superior colors and resolution.
It can convert images to text files and supports 16 languages.
It supports sharing files in PDF or JPEG.
Pricing:
You can download the basic version with your account without charge. Apart from this, it gives 2 paid options.
Premium Account: $4.99/month. By paying for a year package, you can save 17%.
Business Version: $9.99/month/user, starting at 3 users. And a year package saves 17%.
4. PaperScan
It is a powerful photo scanning tool with many functions: 16 general features, 11 image enhancements, 6 annotations, and 4 storage efficiencies.
Main features:
It can resize and crop photos and support area selection.
It supports 30+ languages.
It can discard punch holes and borders.
It is available to read encrypted PDFs.
It supports image printing.
Pricing:
It offers free downloads for PaperScan Free, PaperScan Home, and PaperScan Pro.
Other editions need to be paid:
PaperScan Professional: $149
PaperScan Professional Site: $599
PaperScan Home Edition: $79
5. ScanSpeeder
It is an effective tool to scan photos much faster and easier. You can apply advanced enhancement for photo editing. And it can remain in the comments on the back of photos.

Main features:
It is available to restore faded photos.
It is available to add text to photos. 
It can scan slides and film negatives.
It can automatically segregate multiple photos into separate files.
Pricing:
It gives a free download for the basic version.
If you want other advanced versions, at present it offers 2 choices.
Standard Edition: $29.95,
Pro Edition: $39.95.
Bottom Line
This post introduces 6 photo scanning software. Which one do you like most? Choose one and try to scan your old photos. You might get a big surprise.