Have you ever heard of a manga reader? The following manga readers for PC not only provide you with the necessary tools, such as page navigation buttons, shortcut keyboards, pan tools, zoom tools, etc. but also allow you to customize the viewing experience.
The manga readers for PC introduced in this article may refresh your previous understanding.
Want to make some manga videos or GIFs? MiniTool MovieMaker is a free and easy-to-use tool.
YACReader
YACReader is a free manga reader for PC, allowing you to read, browse, manage and enjoy your manga collection. It also allows you to import your manga to the mobile device for reading.
You can use it to view and read a variety of manga files and image types, including ZIP, CBR, CBZ, PDF, TAR, RAR, CB7, GIF, JPEG, PNG, BMP, and TIFF. YACReaderLibrary also tracks your reading progress and collection status and you can use its built-in search engine to quickly find your manga.
You can configure your reading by page navigation, image rotation, image zoom, single and double-page mode, full-screen mode, full-size view, custom page adaptation mode, customizable background color, bookmarks and other functions. The image adjustment tool in the reading mode allows you to adjust the brightness and contrast of images.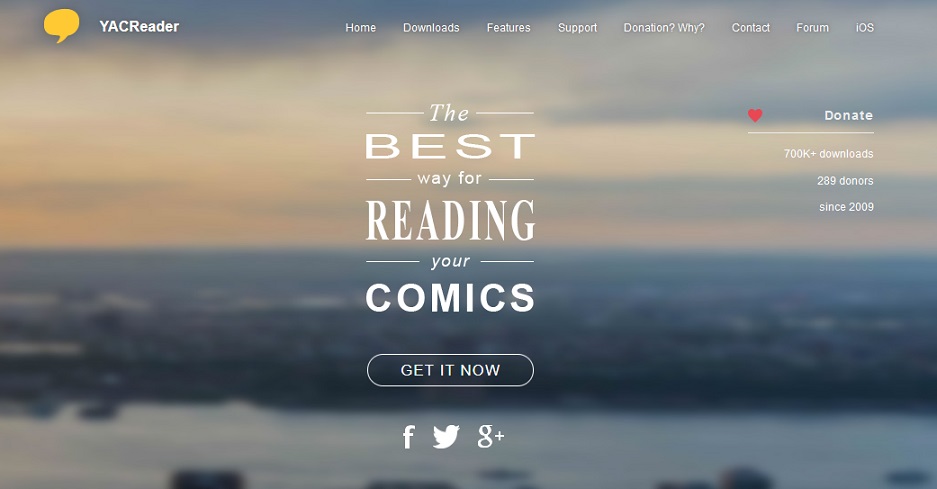 CDisplay Ex
CDisplay Ex is a popular, efficient and free manga reader. It supports reading manga in almost all formats, including CBR, CBZ, PDF and more. It loads manga very quickly, allowing you to read smoothly and comfortably, and providing you with the best manga reading experience.
Its outstanding feature is that it not only displays the names of the manga files but also the visual cover thumbnails to help you quickly find your manga. Moreover, it can repair your old manga, restore their color and transparency, making it easier for you to read.
It supports assigning all functions to one or more keyboard shortcuts, allowing you to configure your own operation mode to suit your habits.
GonVisor
GonVisor is a reliable and multi-format manga reader app for PC that supports manga reading, image viewing and slideshow displaying.
It supports opening file formats such as PNG, JPG, BMP, WEBP, TIF, CBR, CBZ, CBA and CB7. It can even manage compressed files from ZIP, ACE, RAR and 7ZIP.
It supplies you with a variety of manga options and custom settings, allowing you to enjoy reading comfortably. Additionally, you can also enhance the visual effects of manga and optimize your reading experience by modifying the contrast and smoothness.
Changing the background, configuring transitions, cropping the white border in the manga, magnifying glass tool, full-screen or two-page reading mode, thumbnail viewing, and fitting visual effects to a given width are all covered.
BDReader
BDReader is a manga reader free with multiple functions. It supports browsing PDF files, manga files, image files and image folders.
Its most distinctive feature is the page preview function, allowing you to browse the entire page and each panel before reading. At the same time, the automatic panel detection function saves you the trouble of zooming all the time, allowing you to read manga in a comfortable size at any time. You can also export your manga to mobile devices for reading.

Conclusion
In general, these manga readers for PC not only supply you with a lot of conveniences when you read the manga but also give you a good viewing experience. If you find them easy to operate and are interested in manga, why not download them and use them?