If you're wondering what is a CBR or how to open CBR files, you've come to the right place. This post will tell you what is CBR file and give you 4 applications that can open CBR files. And if you want to make a slideshow with your favorite manga photos, MiniTool MovieMaker is recommended here.
What Is CBR?
A CBR file is one of the archived comic book files. CBR files hold comic books on a compressed set of PNG, JPEG, BMP, and static GIF images and they're saved in a single RAR file with the cbr extension. This file is used for storing and viewing comic book pages. And other comic book archive files include ACE, ZIP, TAR, and 7Z files.
Also read: What Are the Best Manga Sites? Here're 10 Sites for You!
How to Open CBR Files?
CBR files can be displayed with some comic book readers? What's the best program to open CBR files? How to open CBR files? Here're 4 options.
How to open CBR Files?
CDisplayEx
CBR Reader
GonVisor
Comic Seer
1. CDisplay Ex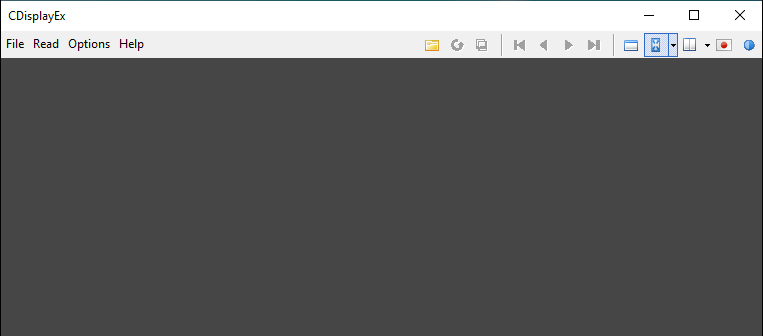 CDisplayEx is a light and free program to open CBR files on Windows and Android, and it also offers an Android version. It's one of the most popular comic book readers and it's capable of opening other comic book file formats like CBZ and PDF and reading Manga. And it allows you add bookmarks.
2. CBR Reader
CBR Reader is a free application that allows you to open and view CBR files on Windows. Also, this software supports other comic formats, such as CBZ, CB7, CBT, and CBA files. It's vesy simple to use, and major operations can be done with keyword shortcuts. Besides, it enables you to convert the comics into other popular image formats and it supports JPG, BMP, GIF formats.
3. GonVisor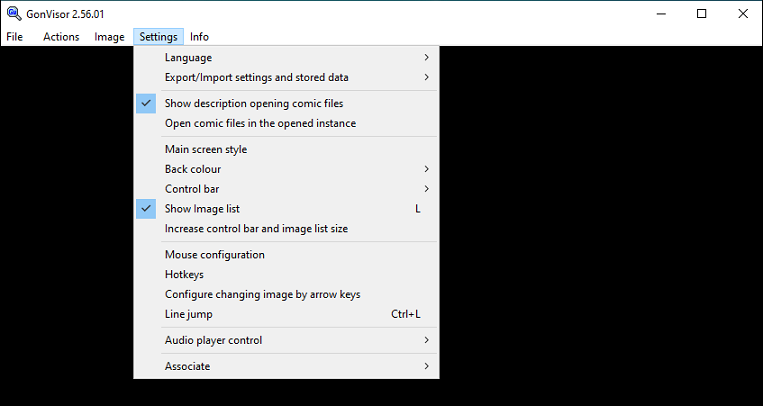 How to open CBR files? You can try GonVisor. It's designed to view, create, open, and manage comic book formats like CBR, CBZ, ZIP, ACE, etc. And it allows you to add bookmarks and search all your CB* files. And it also works with picture, manga, and magazines in electronic format.
4. Comic Seer
Comic Seer is also one of the best tools for viewing, reading, and organizing your comics, and it's compatible with Windows and Linux. It supports CBR, CBZ, and other image files. It allows you to view single and dual image, zoom images from 1-4X, add bookmarks, browse images in a comic book archive as thumbnails, and more.
Also read: The Best 7 MangaStream Alternatives to Read Manga Online for Free
How to Convert CBR File?
How to convert CBR files to other formats? If you already have installed SmartPDF and Calibre on your computer to open CBR files, you can also use the two applications to convert CBR files. SmartPDF can turn CBR files into PDF, and Calibre can convert CBR to PDB, DOCX, EPUB, and others.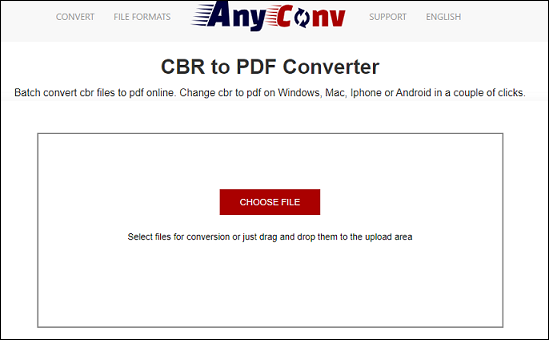 If you don't have the two programs or you want to convert CBR files online, you can try AnyCov, CloudConvert, Zamzar, Online Converter, etc. With them, you can convert CBR to PDF, EPUB, MOBI, and more.
Also read: 5 Best Manga Apps for Android and iOS (2021)
Conclusion
Now, you've learned about what a CBR file is. And this post also shares 4 apps to open CBR files and several tools to convert them. You can choose one CBR reader to start reading your favorite comic books or try to save them in other formats.