Some apps on your phones may capture some images you want to keep secret. Or when your phones are lost, some of your privacy-related images may be stolen by others. Therefore, an image hider is indispensable for you.
Here are the five best image hiders that can keep your images safe on your devices.
If you want to make a video with your images, MiniTool MovieMaker is highly recommended to you.
Files by Google
Files by Google is an efficient file management app that can help you clean up junk files and cache to free up space, browse and find files quickly, share files offline with others, and back up files to the cloud.
Moreover, it is also a safe and reliable image hider app. Your files are encrypted and protected by WPA2 and transferred to other devices and apps more securely. It uses Bluetooth to establish an encrypted and fast Wi-Fi connection, allowing you to transfer large files within a few seconds, or send videos and images to your family and friends.
All in all, it allows you to easily manage your files and provides you with a lot of intelligent suggestions to improve the performance of your phone while freeing up more space.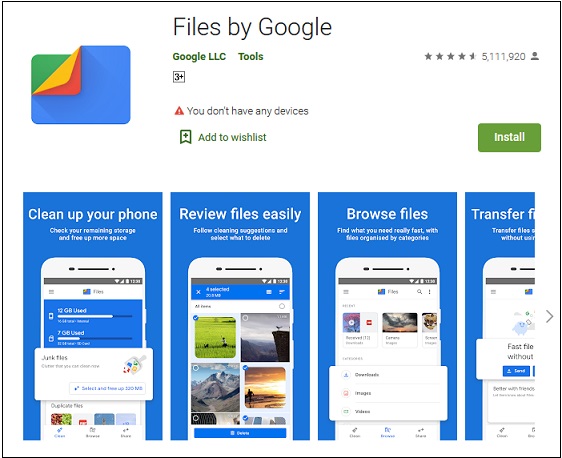 Sgallery
Sgallery is a great keepsafe app that can help you easily encrypt the photos, videos, apps and any other files you want to hide. Its confidentiality function is so powerful that it is beyond your imagination.
It encrypts your private contents through the AES encryption algorithm, and there is no file format, size or other restrictions. You can hide or disguise the icon of Sgallery so that others will not be able to find it.
In addition, you only need to shake your phone to quickly close the app. And it also provides you with fake passwords and fingerprints to unlock, to provide security for your privacy.
Hide Something
Hide Something is a free and well-received photo hider.
You can choose from three unlocking methods, including fingerprint, pattern or password lock. You can also directly hide files in third-party apps through Share, such as the gallery, browser, etc.
The convenient desktop browser allows you to browse hidden images on your phones with one click. The advanced image viewer can help you display pixel-level details. At the same time, it also supports GIF, share and backup your files.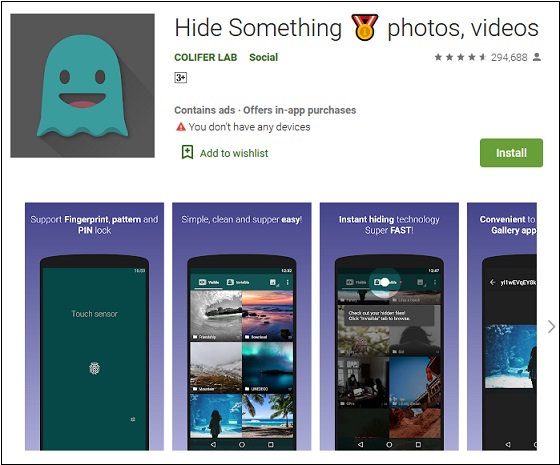 LockMyPix Secret Photo Vault
LockMyPix Secret Photo Vault is a keepsafe app that uses military-grade AES encryption to encrypt and protect your images, videos and documents. You can choose to log in to LockMyPix Secret Photo Vault with a PIN, face, fingerprint, password or pattern.
It pays close attention to your vault and disguises your vault in times of crisis. It also uses a separate code to create bait to ensure your privacy.
LockMyPix Secret Photo Vault fully supports GIF and WebP. Meanwhile, it also supports SD cards to free up space and create multiple albums and sub-albums.
KeepSafe Photo Vault
KeepSafe Photo Vault is a highly confidential image hider that locks your images and videos through PIN protection, fingerprint and military-grade encryption.
You can safely sync or share your images and videos across devices. Moreover, it can back up your images and videos to facilitate recovery after your phones are lost or damaged.
Conclusion
If you are just worried about the privacy of images in your phones, then the several image hiders described above are perfect for you.