Sometimes our videos may be pixelated, damaged and other problems may occur. These problems may cause our videos to not play normally and cost us a lot of time to fix. So how to fix pixelated videos and other problems?
Let's take a look at the following three effective ways on how to fix pixelated videos.
If you're looking for a full-featured and easy-to-operate video making software, MiniTool MovieMaker is recommended to you.
Stellar Repair for Video
When you need to repair and improve a lot of videos, it may be difficult for you to find software with simple operation but complete functions like Stellar Repair for Video.
It can repair a wide range of video types, including severely damaged and compressed videos, videos recovered from damaged storage media and video files in SD, Full HD and 4K resolution.
I believe that most people are curious about fixing pixelated videos free. Stellar Repair for Video, a free video repair tool for Windows and macOS can totally meet your needs for repairing pixelated videos.
How to fix pixelated videos with Stellar Repair for Video:
Step 1: Open Stellar Repair for Video and click Add File.
Step 2: Select the pixelated videos you need to repair, click Repair and it will automatically repair the videos you imported.
Step 3: Click Preview to browse the repaired pixelated videos or click Advanced Repair to further repair your pixelated videos.
Step 4: Click Save Repaired Files and select your save path to save the repaired pixelated videos to your device.
Adobe After Effects
Do you know how to fix pixelated videos on Android and other operating systems? Adobe After Effects is highly recommended. It's a great video pixelation repair app and compatible with all popular operating systems.
Here are three ways to fix the pixelated videos by using Adobe After Effects:
Solution 1: Select the Detail-Preserving Upscale in Adobe After Effects, keep the layer ratio at 100%, and then increase the layer ratio in the effect itself to fix pixelated videos.
Solution 2: Realize the repair of video pixelation by finding edges and camera blur.
Step 1: Copy the image, select the keep all attributes in the original composition and perform pre-compositing.
Step 2: Turn on pre-compression and apply the find edges effect.
Step 3: Return to the main composition interface, turn off the pre-composition effect and apply the camera blur effect to the original picture.
Step 4: Select the blur map and set it as a pre-composition, and finally adjust the blur radius value to one.
Solution 3: Adding Film Grain in Adobe After Effects is the easiest way to repair pixelated videos.
Step 1: Take any video from your personal Cinegrain package, select any equivalent film grain and set it as an overlay.
Step 2: Choose Freeze Frame or other steps.
Step 3: The pixelated traces of your videos are hidden by the particles.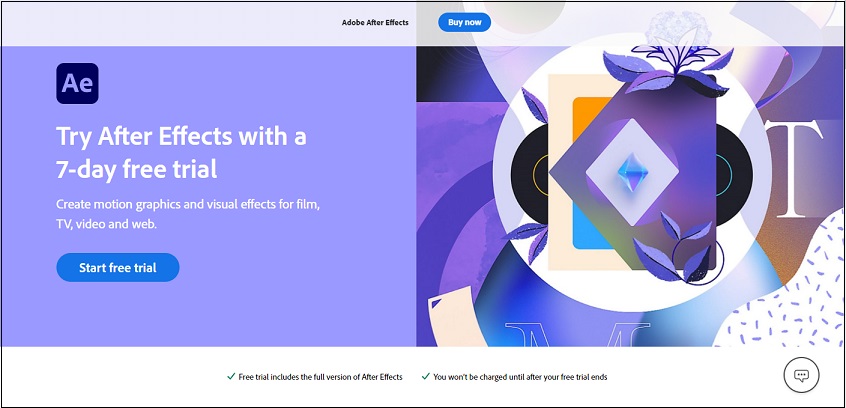 Read more: Corrupted Video File Repair Free Methods for PC/Mac
VLC Media Player
VLC Media Player is not only a free multimedia player but also an excellent video repair tool. It has a variety of powerful features, including converting audio and video files into different formats, recording screens and repairing pixelated videos.
How to fix pixelated videos with VLC Media Player:
Step 1: Open VLC Media Player on your computer.
Step 2: Click Preferences in the Tools.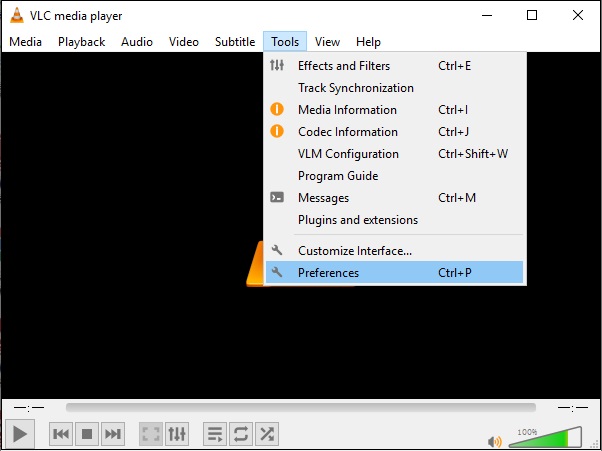 Step 3: Find the Input/Codecs and select Always Fix.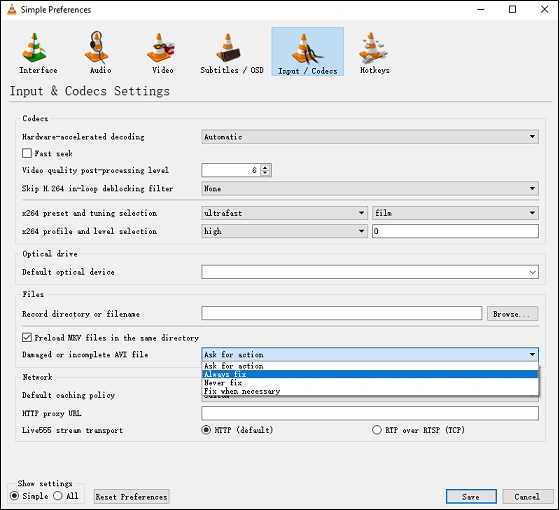 Step 4: Click Save to confirm the repair of the pixelated videos.
Conclusion
The above three excellent software can make the problem of how to fix pixelated videos no longer a problem for you. If you need them, download them and put them into use as soon as possible!