A streaming service is an online provider offering movies, TV shows and anime content via the Internet. In this post, we introduce the top 6 best free streaming services for movies, TV shows, and anime. Have a look!
Compared to cable TV, streaming service is cheaper, and it provides more video content (If you are a beginner in video production, try MiniTool MovieMaker developed by MiniTool). Do you prefer cable TV or streaming service? If you are considering dumping cable and using streaming service, you can't miss this post!
Here offers 6 best free streaming services. Whether you like watching movies, TV shows or anime, all you need is in this post.
Free Streaming Services for Movies
Vudu
Vudu is a rental service provider, but it also has thousands of movies you can watch for free including Cabin in the Woods, Falling Down and The Conversation. By the way, free movies often contain commercials.
For those who want to watch paid content, Vudu offers two options for you: movie rental and purchases.
Available on: Smart TVs, PlayStation, Apple TV, Roku, Chromecast, Android, iOS, Windows 10.
Related article: Best 9 Free Movie Sites on the Web – Watch Movies Online.
Vumoo
Vumoo is one of the best movie streaming services. Unlike Vudu, it's completely free and allows you to watch free movies without having to sign up. Just head to this website and you can browse countless titles.
However, Vumoo doesn't have any filtering system, so you may find it a little difficult to search for a movie.
Available on: All operating systems.
To download free movies from websites, you may need this post.
Free Streaming Services for TV Shows
ABC
ABC (American Broadcasting Company) is a television network and radio network owned by The Walt Disney Company. Lots of great TV shows such as The Good Doctor, A Million Little Things, and Modern Family are available on ABC.
Available on: Android, iOS, Apple TV, Android TV, Roku Channel, Chromecast, Amazon Fire TV, and Samsung Tizen.
Pluto TV
Pluto TV is a free TV streaming service that provides channels, movies and TV shows, such as Duck Dynasty, Storage Wars, American Pickers, and Roseanne.
Available on: Android, iOS, Windows, Mac, Roku, Chromecast, PlayStation 4, Xbox One, etc.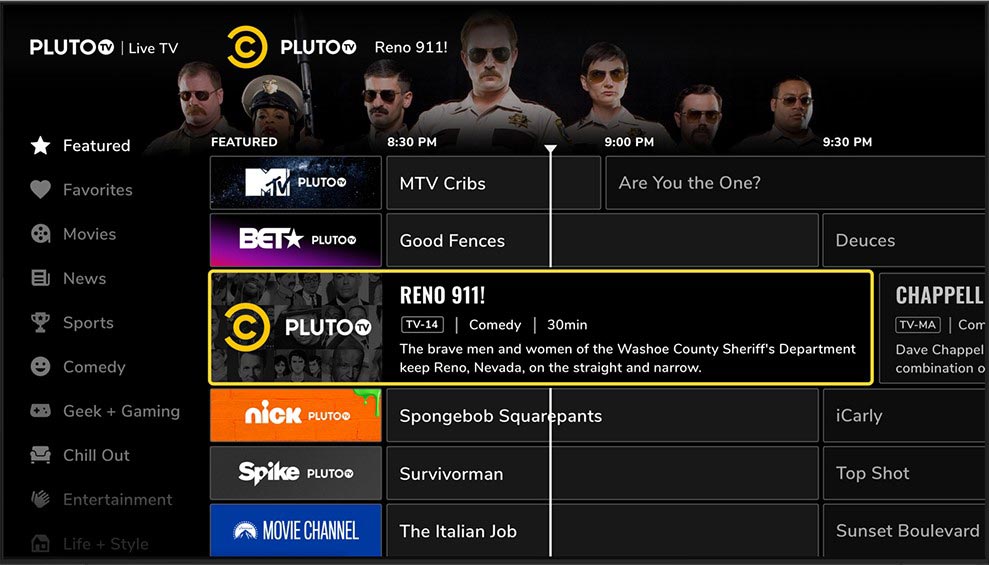 If the two free TV streaming services are not available in your country, you can use a VPN or try other websites like Tubi, Hoopla, Kanopy, and M4UFree.
Free Streaming Services for Anime
Crunchyroll
Crunchyroll is the best free streaming service for anime. It offers more than 900 anime shows. You can explore anime titles by Popular, Alphabetical, Genres and Seasons. Like other free streaming services, Crunchyroll is also ad-supported. That is to say, you need to be subject to ads when streaming free anime shows.
Available on: Windows, Mac, Apple TV, Roku, Chromecast, Xbox 360 and PlayStation 4.
See also: Top 8 Places to Watch Dubbed Anime Online Free 2020
GOGOAnime
GOGOAnime is a free anime streaming service that lets you watch the most popular anime titles and download them with subtitles for free. Here you can watch Dragon Ball, Fairy Tail, One piece, Detective Conan and so on.
Available on: All operating systems.
Conclusion
As you can see, there are 6 best free streaming services listed in this post. Now, choose the one and give it a try!
If you have better suggestions about this post, please post your comment in the comments section.