Sometimes, you may want to watch free classic movies. Where to watch classic movies online free? How can you find one quickly? To help you out, this will introduce 6 websites to you. And if you want to make a short movie, try the best free video editor – MiniTool MovieMaker.
If you're looking for sites for free classic movies, just now check out this post! It offers 6 places where you can watch free classic movies. And here's the list of the 6 websites and apps.
Where to Watch Free Classic Movies?
Old Movies – Oldies but Goldies
JustWatch
WATCH TCM
Shout! Factory
The Film Detective
Public Domain Movies
1. Old Movies – Oldies but Goldies (Android)
Old Movies – Oldies but Goldies is an excellent app for free classic movies from the 1910s to the 1960s. With it, you can easily enjoy free full movies from the classic Hollywood cinema era. It provides many great movies of Charles Chaplin, Gary Cooper, Marlon Brando, John Wayne, Shirley Temple, and more great actors and actresses. And you can also enjoy many acclaimed classic works like The Gold Rush, Meet John Doe, Rebecca, Stagecoach, etc.
This app also enables you to browse and choose movies by categories, such as adventure, comedy, drama, action, love, and more. And this app can work on Android TV, Chromecast, or Chromecast built-in TV. But this app has in-app purchases.
Also read: The Best Place to Watch Free Action Movies!
2. JustWatch (Android and iOS)
JustWatch is also a good choice for mobile users to stream movies and TV shows. With this app, you can find where to watch movies and shows online through free streaming, paid subscriptions, ads-streaming, etc. It provides more than 60,00 movies and shows. To let you find a movie easily, you can filter by the genre, release year, and more.
3. WATCH TCM (Android and iOS)
WATCH TCM is a free classic movie app, allowing you to access abundant classic movies of Turner Classic Movies. It has two live streams: the East and West Coast feed of Turner Classic Movies. And it offers thousands of on-demand movies and the movies are presented as the way in the original way of viewing.
This app also provides in-depth and detailed movie information and content, including background information, cast and crew, complete synopsis, and more. And it has some best classic movie short subjects. Also, you can add any movie to your queue to watch it later.
Also read: The Best LiveLeak Alternatives to Watch Shocking Videos!
4. Shout! Factory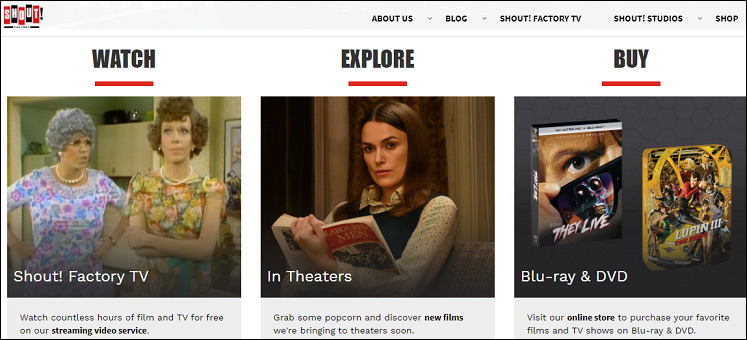 Shout! Factory is a good place for free classic movies and TV shows. It offers 28 film genres, including animation, cult, drama, music, Shout! originals, and more. Besides, it includes TV shows of 22 categories like classic TV, talk show, sitcom, and more.
5. The Film Detective
The Film Detective, an amazing classic movie streaming platform, has curated a large collection of classic movies of the world. It provides many types of classic films and TV shows and allows you to stream these classic movies online for free with ads. To remove ads and access more content, you can subscribe to it for $3.99/month or $34.99/year. And the Film Detective is also available on iOS, Amazon, Roku, Apple TV.
Also read: The Best Openload Alternative to Watch Movies Free Online!
6. Public Domain Movies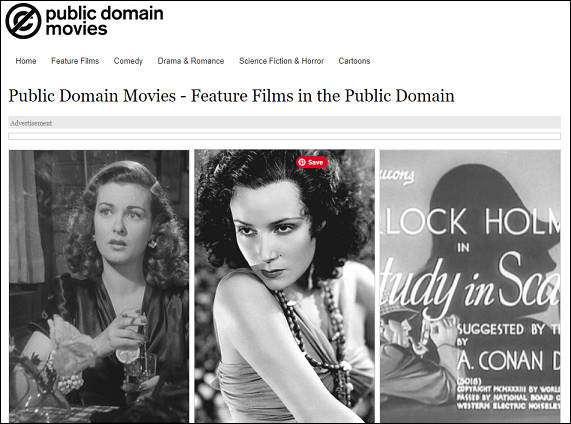 Public Domain Movies is another site to watch free classic movies. This site offers long lists of feature films, comedy movies, drama and romance movies, science fiction, and horror as well as cartoons. And this site enables you to watch free classic movies for free and without registration.
Conclusion
This post has rounded up 6 places for free classic movies. Just open a site and enjoy your favorite classic movies. If you want to share other classic movie sites or if you have any questions, just leave them in the below comments area.