Maybe you have taken tons of beautiful photos and have no idea where to share them. You can try a photo sharing app to share or store your photos for fear of losing. What is the best photo sharing app then? This post offers 5 options for you.
The following part will introduce these best photo sharing apps one by one. Please keep on reading and find your favorite one according to their feathers.
If you want to make short movies from your photos, you can try MiniTool MovieMaker, a free movie maker.
MiniTool MovieMakerClick to Download100%Clean & Safe
Cluster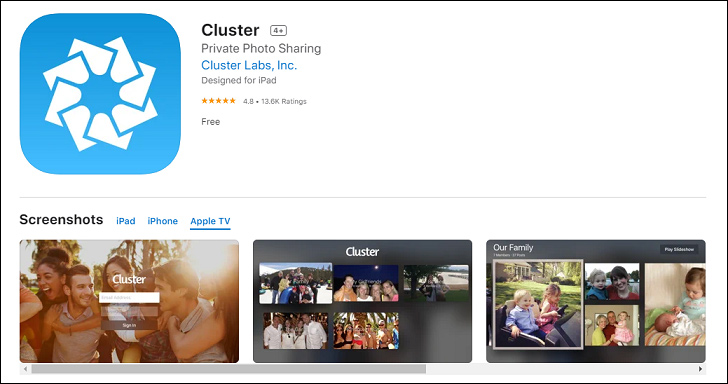 Cluster is one of the best free photo sharing apps that has a beautifully designed interface. With Cluster, you can create private groups and invite members, and then share your photos and videos along with notes and updates.
It allows you to create multiple albums and organize photos and videos into collections so you can easily access your media files. It also offers a standard social media network and includes notifications, comments, notes, and content sharing. And you will feel familiar if you use Facebook and Twitter.
Additionally, since the main focus of Cluster is group albums, all the photos you share are kept private, and only the people within each specific group can see them.
Dropbox
Dropbox has been a solid choice for many people since its inception. It provides free cloud storage to back up your photos. With its easy accessibility across all devices, this program can be downloaded for your tablet and desktop computer or laptop.
It will automatically upload photos and videos from your camera roll to cloud photo storage. It is a great tool to back up your phone photos, especially when your phone storage is full.
Apart from that, you can back up and sync docs, videos, and other files to cloud storage and access them from any device. And with the advanced sharing features, it's easy to share documents and send files to family, friends, and collages even if they don't have a Dropbox account.
FamilyAlbum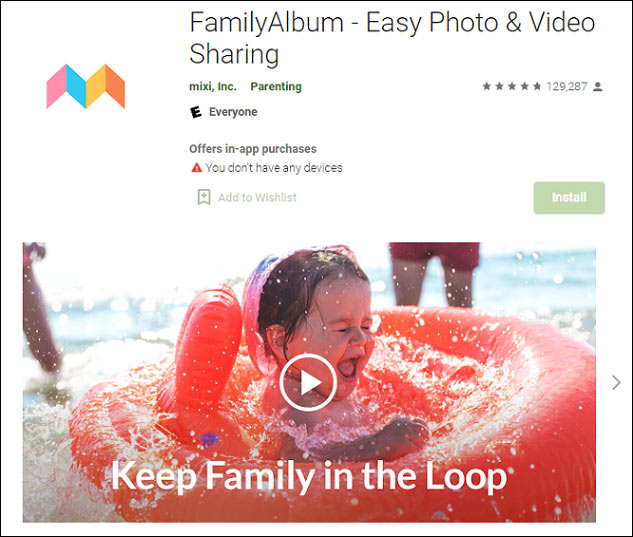 As the name suggests, FamilyAlbum enables you to share and organize your family's photos and videos safely in a digital album. Concerning security and privacy, all the content you uploaded to it belongs to you and can only be viewed by yourself. That makes it one of the best private photo sharing apps with considerable available storage space. You can also share your albums and videos with whoever you choose.
It is beautifully designed and lets parents keep a digital album of their children's lives, with photos and videos automatically sorted by month along with the child's age.
Google Photos
Google Photos is also one of the best private photo sharing apps that helps you upload photos automatically. Amazingly, sharing your photos is very simple, and it lets you share either an individual photo or more than 100 photos at once. With large cloud storage space, it can handle high-resolution photos up to 16 megapixels and videos up to 1080p HD.
Your photos can be accessed from any mobile device or on the web. If you're running out of space on your mobile device, photos can be securely backed up to your free Google account on the web.
It also offers advanced editing options that let you apply filters or make adjustments to your photos.
23snaps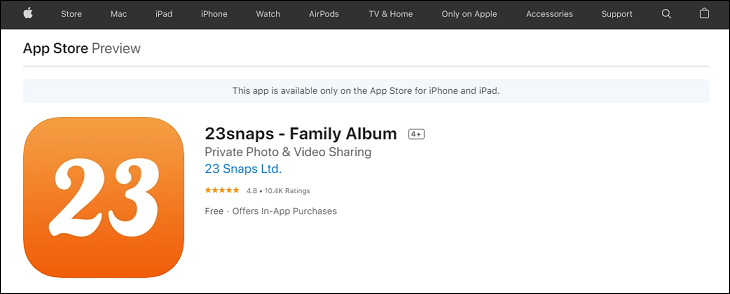 With 23snaps, you can share and enjoy the precious moments of your life with families and friends. Designed to work as a digital photo journal, it enables you to create and fill private galleries and share them via links. You can also share the photos to your trusted people list.
Each photo or video added to your profile can be supplemented with a text mark, which enables you to add captions and stories to photos and videos. Moments can be viewed through the app as well as via web or e-mail. Friends or relatives that are invited to view your photos can leave their comments.
Conclusion
In conclusion, this post introduces the 5 best photo sharing apps that help you to share and store your precious moments. If you have other great photo sharing apps, feel free to leave your supplements in the comments.