I believe that most of you pay attention to the security and privacy issues of apps related to photos. Because of this, those beauty apps should not only focus on tools to modify photos but also pay attention to protecting your privacy and safety. Fortunately, there are four apps like beauty plus that are currently considered safe and reliable.
Let's take a look at what features of the following apps like beauty plus cam make your photos look perfect.
If you want to make your beautified photos into a photo collection, MiniTool MovieMaker is a free and easy-to-use tool.
Snow
Snow is the best beauty plus alternative that is widely popular all over the world.
It provides you with stylish AR makeup features and thousands of the latest stickers. At the same time, it supports you to create and saving your customized beauty effects. You only need to perform simple operations to do professional photo editing and add color to your photos.
Moreover, it has added a new template function and a beauty menu, allowing you to use templates to create more filters you like and help you create a style tailored specifically for your face.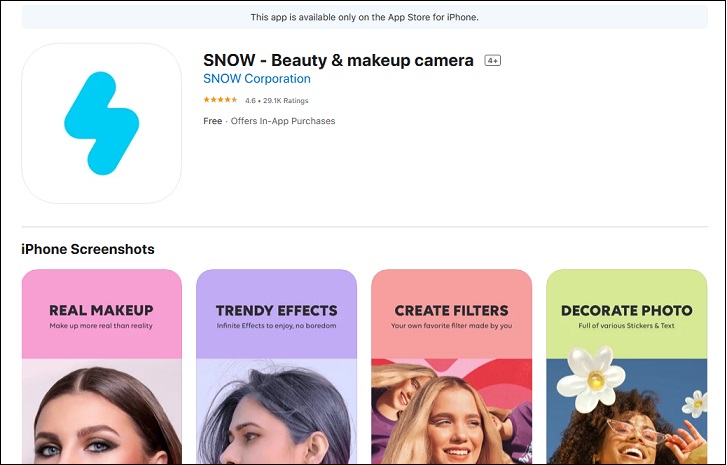 Candy Camera
Candy Camera is one of the similar apps like beauty plus.
Its selfie filter function is very outstanding. You only need to swipe left and right to switch between filters. Not only can it find the perfect beautifying filter for your selfies, but also when you are taking selfies, the Candy Camera filters will be displayed in real-time.
In addition, it has other editing tools to perfect your photos, including slimming, whitening, concealer, lipstick, blush, eyeliner, mascara and more. Of course, you can also add stickers suitable for different seasons, occasions and trends to your photos and adjust the sizes and positions to decorate your photos.
What can't be ignored is that it also supports silent shooting and photo collage.
YouCam Perfect
YouCam Perfect is a very well-known beauty camera and selfie photo editing app with facial retouching, photo effects, camera filters, collages, frames, templates, fonts, stickers and all the selfie and photo editing tools you need.
Beauty tools help you shape facial features, remove blemishes, smooth wrinkles and skin, and make your photos more perfect. Functions such as collages, frames, effects, and backgrounds make your photos more personal and styled. It also supports cutouts and the use of blurs to highlight or hide objects, making your photos more interesting and professional.
You can also use magic brushes, blenders and layer displays to make creative photos and videos, and add animation effects to them. After completion, all your creations can be saved to the cloud backup. Not only can you access photos and videos across multiple devices, but you can also share them with your family and friends.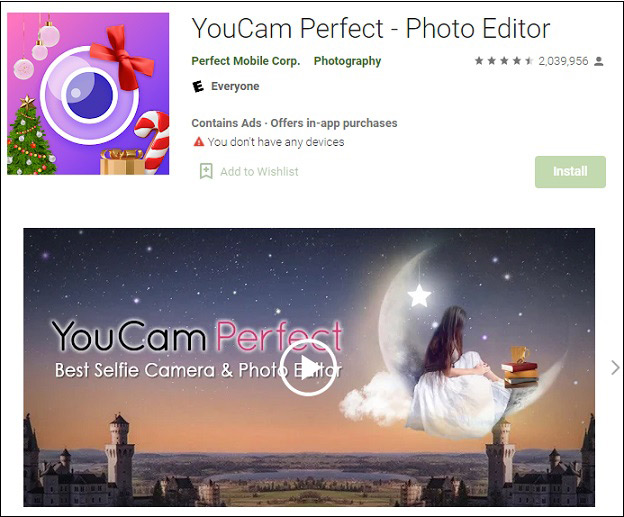 Facetune2
Facetune 2 is an indispensable tool for you to create perfect photos. It has new, amazing and professional functions to make your photos more attractive.
It can easily remove blemishes, pores, wrinkles, oily on your face, and smooth your skin. Whitening teeth, removing red eyes, brightening eyes and changing pupil color are all allowed.
At the same time, you can replace the background, add prism effects, lighting effects, neon filters and other advanced and professional technologies to make your photos more artistic and charming.
Conclusion
The above apps like beauty plus can almost meet all your needs for beautifying photos. Hurry up and download them to make your photos more beautiful.