This tutorial teaches you how to change the aspect ratio of a video in MiniTool MovieMaker. In general, there are two places within the software where you can alter the width and height of your videos.
The video aspect ratio is the ratio of its width to its height. It is written with 2 numbers separated by a colon. MiniTool MovieMaker enables you to select a proper aspect ratio before you start creating a video. Or, you can change the aspect ratios of your videos during the editing process. Thus, you can make videos with different aspect ratios to suit different playback devices or different social platforms.
What Aspect Ratios Does MiniTool MovieMaker Support?
First of all, let's see which aspect ratios are available in MiniTool MovieMaker.
16:9 (widescreen)
9:16 (portrait)
4:3 (standard)
1:1 (Instagram)
In general, MiniTool MovieMaker supports 4 video aspect ratios. They are suitable for various situations in your daily life. For example, if you are used to viewing videos on your phone, you can create your videos with the 9:16 aspect ratio. However, if most of the time you use a computer to browse a video, you need to choose the 16:9 widescreen aspect ratio.
MiniTool MovieMakerClick to Download100%Clean & Safe
How to Set up Aspect Ratio in MiniTool MovieMaker?
Next, it's time to elaborate on the steps to set up the aspect ratio of a video in MiniTool MovieMaker. Generally speaking, there are two methods to do that.
#1 Select an Aspect Ratio Before Creating a Video
MiniTool MovieMaker allows you to pick up an aspect ratio right before you start the video creation. Right after you launch the program, a small window will pop up asking for your initial operation. Within the window, you can choose your favorite aspect ratio in the upper-left corner.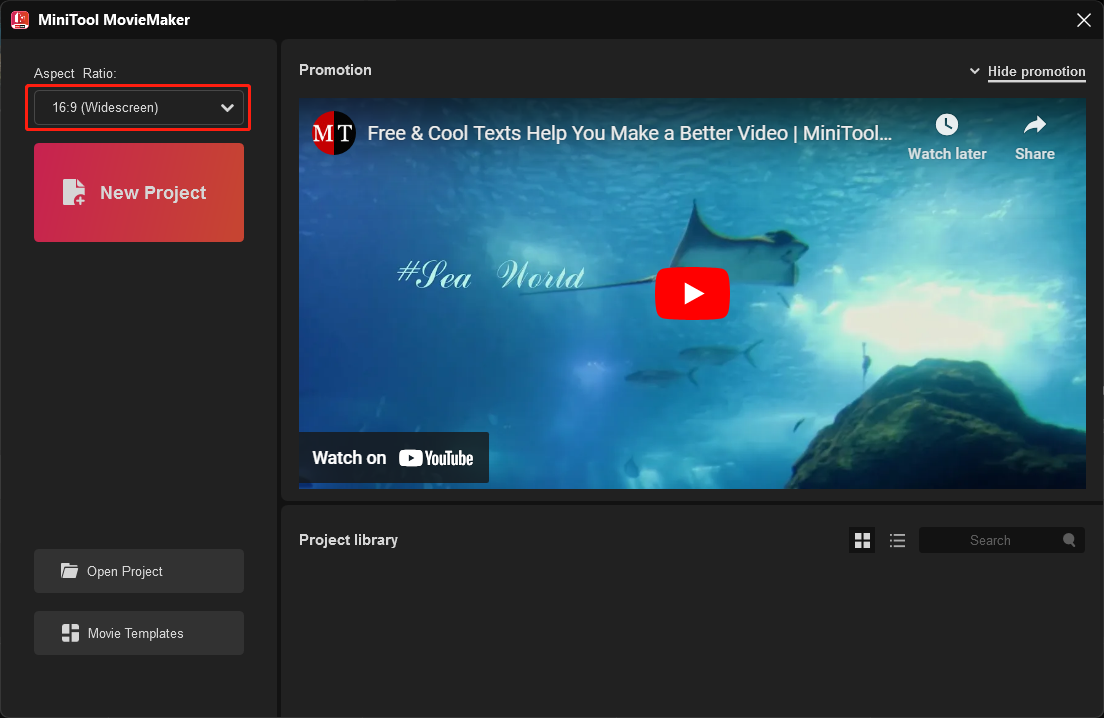 #2 Change Aspect Ratio During Video Editing
Another way to set up the video aspect ratio is in the Player section, which is for previewing the video. While editing the video, you can change its current aspect ratio by selecting another one. Just make your change in the lower-right corner of the Player section.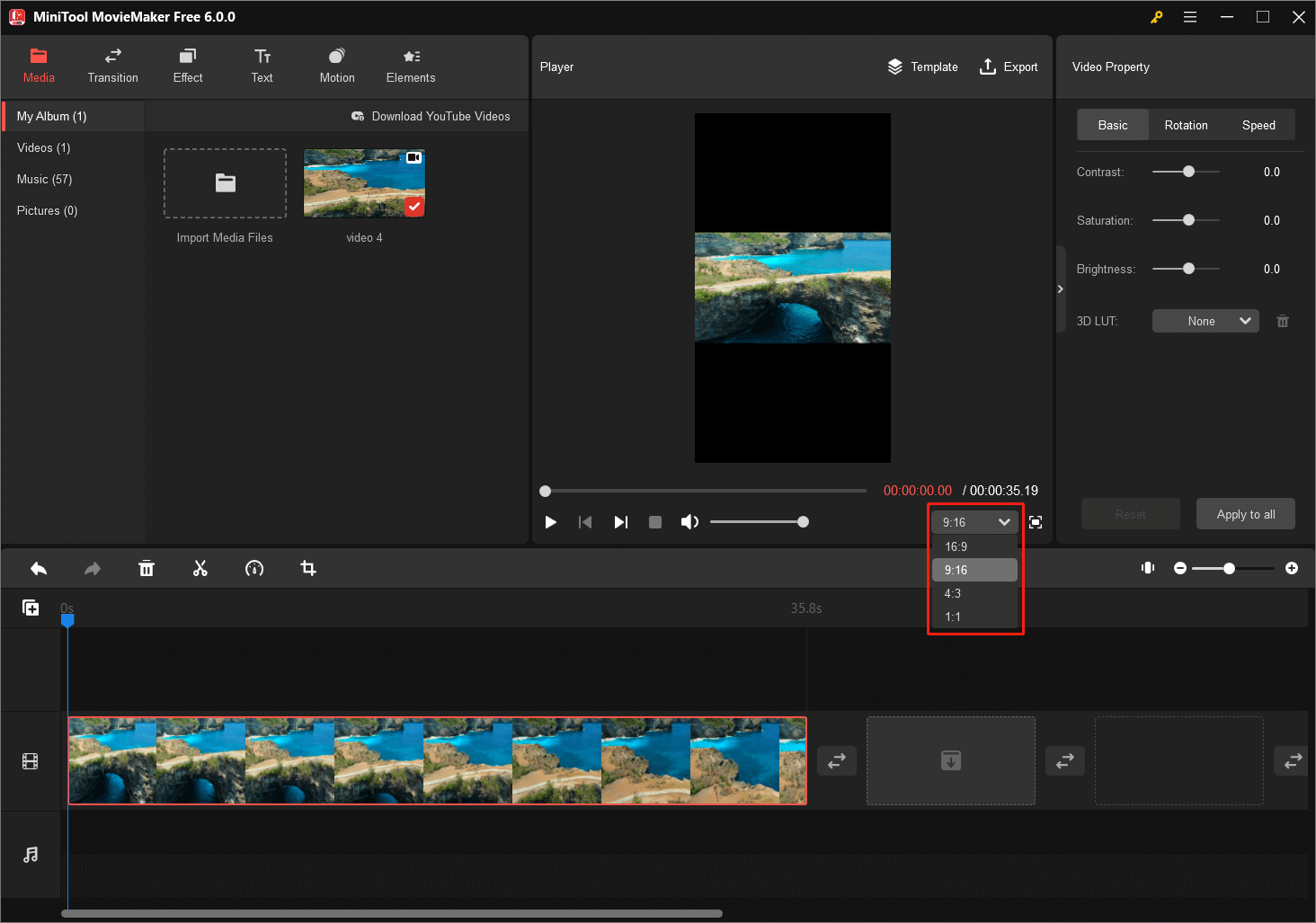 After setting the aspect ratio, you can further add an effect, motion, texts, elements, etc. to your video or crop a clip in it before exporting to make your video more attractive.