StumbleUpon alternatives are similar to StumbleUpon in many ways. They randomly display pages that others like and find interesting. You can click multiple times until you find something you are interested in.
Using StumbleUpon alternatives, you can more easily find those pictures, videos, articles or other links interesting and unheard of.
Want to make a video collection of interesting things you find, MiniTool MovieMaker is highly recommended.
Mix
Mix is one of the sites like StumbleUpon that allows you to discover, collect and share the essence of the Internet. It also has apps for Android and iOS for you to browse on your mobile device.
In other words, Mix is a new personalized discovery platform that can not only help you unlock more content that you care about but also give full play to your curiosity and creativity.
It is a place worth exploring. On the one hand, it will show you more relevant content based on the data harvested from your browsing history. You can categorize the content you like according to your interests, such as animals, arts, cooking, entertainment, fashion, and so on. On the other hand, you can save the share your favorite discoveries, and others can watch them in your profile or collection.
Moreover, thousands of subject matter experts, content creators and publishers have joined Mix, and they have also received a lot of referral traffic while helping Mix to plan the best Internet.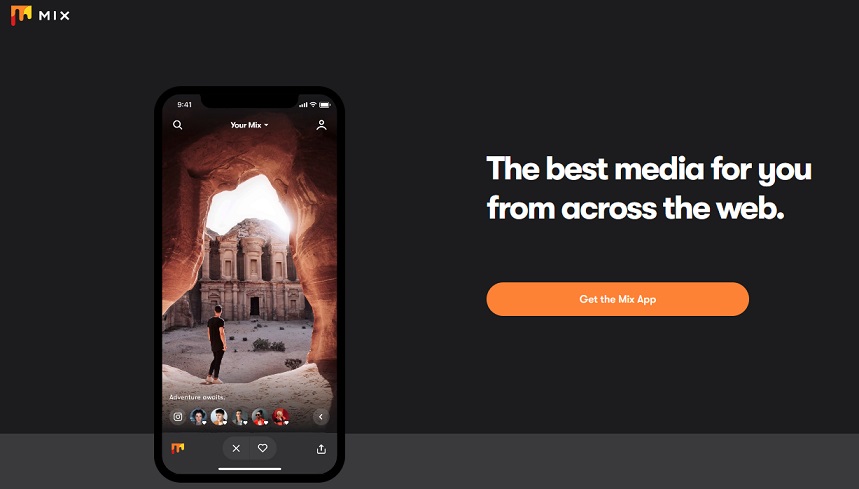 Sharkle
Sharkle is one of the alternatives to StumbleUpon that takes you randomly to awesome and cool things.
If you don't want to see too much text, you can choose Sharkle. The content presented by the websites it recommends can bring you great sensory stimulation, allowing you to enjoy an excellent visual and auditory sense.
You only need to click SHOW ME SOMETHING AWESOME, and it will pop up new websites, which contain all kinds of interesting things. Some are simple games, some are special effects animations, and some are audio animations.
You may also like: How to Pass the Time? Here are the Top 5 Hidden Google Games! [Partition Magic]
Jumpstick
Jumpstick is the best alternative for StumbleUpon because its working mode is almost exactly the same as StumbleUpon. You can explore and discover the best of the Internet through Jumpstick.
The content Jumpstick covers are very broad and diverse. It supplies you with eight categories of themes, including adjectives, animals, art, business, living, outdoors, science, and tech/startups. These themes are subdivided into many smaller types.
You only need to select the theme you like, then click START JUMPING, and the site will recommend relevant content for you according to your choice.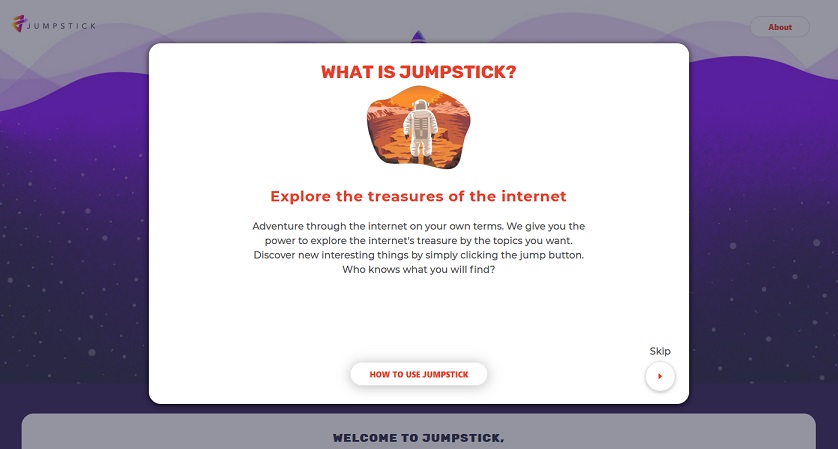 Discuvver
Discuvver is a useful website that can help you get something you don't know. Unlike other websites that just provide content to pass your time, the content provided by Discuvver can not only pass your time but also allow you to learn knowledge.
You only need to click Take me to a useful website, and it will take you to some interesting and practical websites where you can explore the unknown knowledge as much as you want.
Digg
If you want to read some articles in your free time, Digg is undoubtedly your best choice.
Digg is subdivided into multiple communities, and you can subscribe to your favorite accounts to avoid missing the latest content. It gives you a variety of article choices, including gaming, picks, sports, long reads, tech, culture, and relationships. Additionally, interesting videos with captions are also provided.
All in all, it is definitely a great site for you to find the content you might not have thought of.
Conclusion
If you want to browse some interesting things in your free time, there is no doubt that these StumbleUpon alternatives are great choices for you.