Podcast is a good place to share your thoughts and grow your business. To start a podcast, choosing a suitable podcast recording software is necessary. In this post, we pick out the best 4 podcast recording software. Check out this post for more information.
If you're prepared to create a podcast, here are something you need to pay attention to.
Choose an excellent podcast recording software.
Pick a microphone.
Create a quiet environment.
All of these factors are very essential, so this post will offer you 4 podcast recording software to choose from. If you want to change the audio format of your podcast, try MiniTool MovieMaker developed by MiniTool.
Top 4 Best Podcast Recording Software
#1. Audacity
Audacity is the free and open source audio editor. Also, it's one of the best free podcast recording software. With Audacity, you can record live audio through a microphone or mixer, or even digitalizes recordings from other media.
Moreover, it lets you edit recordings and export them in different formats. Other features that Audacity provided are: spectrogram video mode, plugins like Audio Unit effect, keyboard shortcuts for tracks and selections.
Audacity works on Windows, macOS, Linux and other operating systems.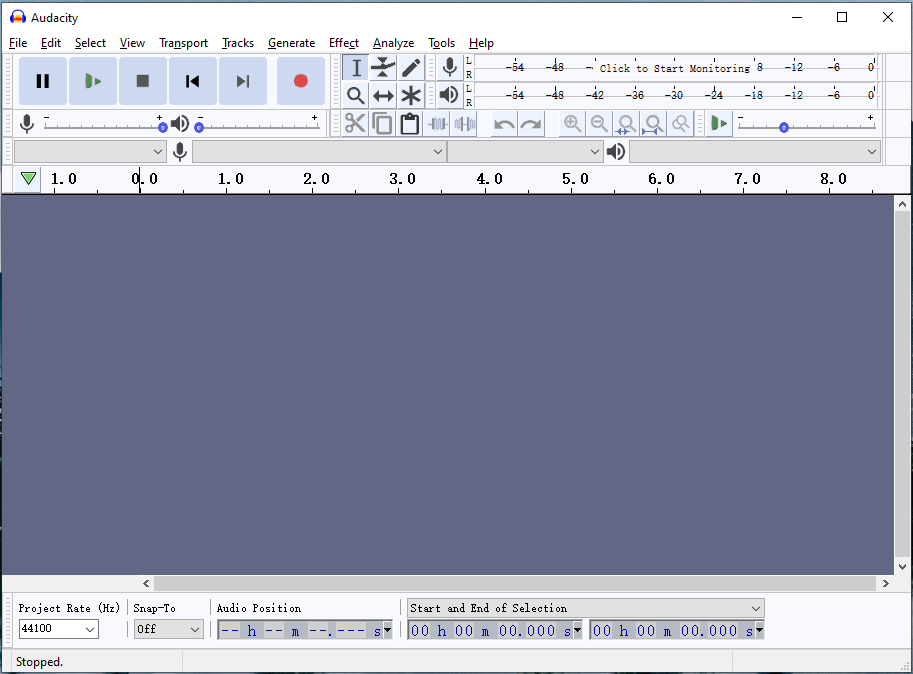 #2. Adobe Audition
Designed to audio finishing, Adobe Audition is definitely the best professional audio editing software for podcasters. It's a comprehensive audio editor that allows for creating, editing, mixing, restoring, and integrating audio files.
It offers hundreds of royalty-free sound effects to make your podcast interesting. You can also add some gentle background music to your podcast. You may like: Get Free Music from YouTube Audio Library.
The interface of Adobe Audition is complicate to beginners, but you can find lots of tutorials on its official website. This recording software supports both Windows and macOS.
Adobe Audition costs $20.99 per month, all Creative Cloud apps including Audition, Photoshop, Premiere Pro just costs $52.99 per month
#3. Hindenburg Journalist
Hindenburg Journalist is the great recording software for podcast. It records podcast without compressing sound quality to presents the best audio quality. With it, you can add as many tracks as you like and set the correct level to save your time.
In addition, Hindenburg Journalist has all needed audio editing tools. Here you can cut, replace, copy, paste, insert audio content you want. The Voice Profiler can give you out-of-the-speakers sound by creating an EQ.
After created the podcast, this software allows you to share your podcast to Soundcloud and Libsyn.
Hindenburg Journalist works with both Windows and Mac and offers you a 30-day trial.
You might be interested in this post: 4 Best Free Streaming Video Recorders.
#4. Zencastr
Zencastr is a web-based podcast recorder which can runs in any browser. It records audio in lossless format (WAV) and records remote interviews in studio quality.
Aside from that, its built-in VoIP lets you voice chat with your guests just like using Skype or Hangouts.
More than that, all the recordings can be automatically delivered to your Google Drive or Dropbox.
The professional plan costs $20 per month and offers you a 14-day free trial.
Conclusion
To sum up, the above-mentioned podcast recording software has their own features. Audacity is freeware; Adobe Audition has powerful editing functions; Hinderburg Journalist allows you share recordings to Soundcloud; Zencastr lets you record and editing podcast online.
Which one do you prefer? Please tell us in the comments section.