WorldStarHipHop is a video site featuring news, music videos, interviews and controversial content. How to save videos from WorldStarHipHop for later viewing? In this post, I'll offer you 3 best ways to download WorldStarHipHop videos for free.
WorldStarHipHop is a great place to watch hip hop music videos online. You can post your comments on videos and share them on Twitter, Facebook, Reddit, etc. How do you download WorldStarHipHop videos? Try the following ways to watch WorldStarHipHop videos offline. (To combine or cut WorldStarHipHop videos, try MiniTool MovieMaker.)
Download WorldStarHipHop Videos without Software and Extensions
The first way is to use View page source. If you are using Chrome web browser, follow these steps to get WorldStarHipHop videos without software and extensions:
Step 1. Go to the WorldStarHipHop website, find and open the video you want to download.
Step 2. Right-click the blank space and choose View page source. Or press "Ctrl + U".
Step 3. Press "Ctrl + F" and enter "MP4" in the search box. Then find the video link like: https://hw-videos.worldstarhiphop.com/u/vid/2021/08/Mz138q6WdX9k.mp4 and click on it to open the video in a new tab.

Step 4. Click the three dots and select Download to save the WorldStarHipHop video. Or right-click on the video and select Save video as… to save it.
See also: Top 5 Websites to Watch Free Music Videos in High Quality
Warning:
This post is demonstrated for personal fair-use only. It's illegal to download copyrighted materials from distribution, and other commercial purposes.
Download WorldStarHipHop Videos with Extension – Video DownloadHelper
The second way is to use a video downloading extension. It's the quickest way to download videos from WorldStarHipHop. Here recommend Video DownloadHelper to you. It can download videos from any website and works on Chrome and Firefox. Here's how:
Step 1. Go to Chrome web store, download and install the Video DownloadHelper extension.
Step 2. After adding the extension, open the WorldStarHipHop website and find the video you'd like to download.
Step 3. Play the video and click the Video DownloadHelper extension icon. Then click the three dots. From the drop-down menu, select the Download option to save the video to your computer.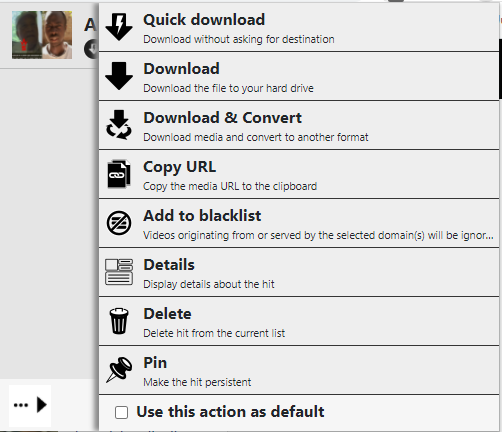 Related article: Video DownloadHelper Not Working? Best Solutions for You!
Download WorldStarHipHop Videos with Online Video Downloader
The last way is to use an online video downloader – 9XBUDDY. It supports download videos from hundreds of websites.
Here's how to download WorldStarHipHop videos online for free.
Step 1. Go to the WorldStarHipHop website and copy the URL of the desired video.
Step 2. Open the 9XBUDDY website and paste the copied link in the search bar. Hit the DOWNLOAD button.
Step 3. After finishing the process, click on EXTRACT LINKS. It will take a few seconds to convert link to video.

Step 4. Once finished, click on DOWNLOAD NOW to download the video from this website.
Convert WorldStarHipHop Videos to MP3
Need to extract MP3 from the downloaded WorldStarHipHop video? Try MiniTool MovieMaker. It's a free video maker and video converter. With it, you can convert video like MP4, MKV, AVI, WMV, WEBM to MP3.
Here's how to convert WorldStarHipHop to MP3.
Step 1. Download and install MiniTool MovieMaker.
Step 2. Launch it and import the WorldStarHipHop video. Then add the video to the timeline.
Step 3. Click on Export to adjust the Export settings. Rename the file and select MP3 as the output format.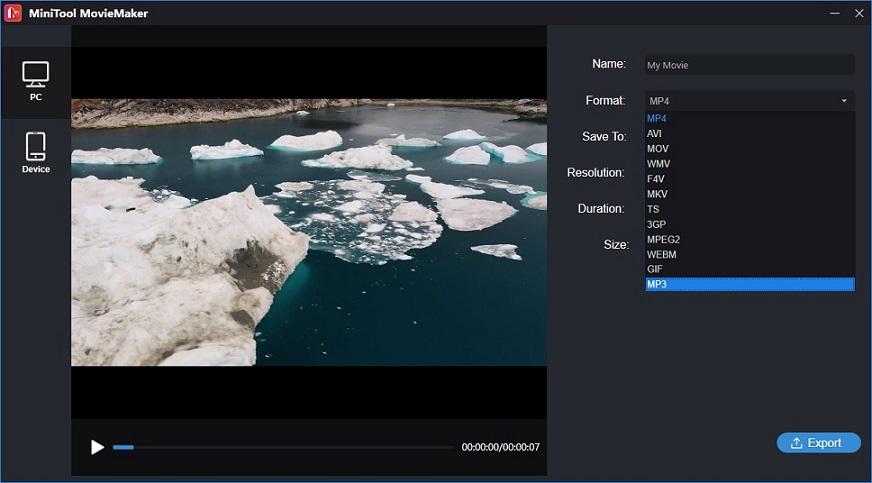 Step 4. Press the Export button to convert the video to MP3.
Also read: Top 5 YouTube Audio Converters to Convert YouTube Audio
Conclusion
There's no direct way to download WorldStarHipHop videos, but you can use the above video downloaders to save your favorite videos!